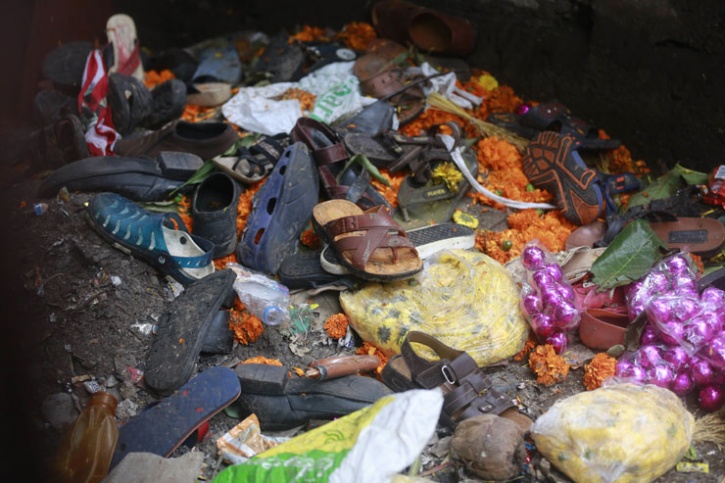 THE tragic stampede at Elphinstone station has shocked every citizen of this city and beyond. Several have even shared their stories of the Parel-Elphinstone area. Like Indian Foreign Services officer Devyani Khobragade, who studied medicine at the KEM college here from 19911997 and took the train to college daily. She has penned a few verses show her anger and pain.
She writes:
Pile of files (read life)
at footbridge
Six years of my life
I ran Down your bridge
To catch the fleeing local train
A drop in the sea of humanity,
Never drowned but Like so many today
In the stampede of human panic?
Or overburden ?
You Elphinstone railway station?
Never aware that mine could be Among the littered limbs
Or torn clothes or broken phones
Scattered one wet day on
Astounded steps to nowhere.
That, long before a slipped step
Triggers an avalanche of death,
An orgy of neglect oozed out of
Everyone who could care
But did nothing.
That long after broken ribs
Punctured breaths out of lives
And heartbeats stopped under Piles of falling bodies
Focus will be not on
Mending but blame.
On streets anger will spill
Debates will thunder on
TV Raising TRPs and forgetting
Lives that mattered,
over Deaths that shouldn't be.
When I sprinted across
In and out of you,Elphinstone
Never I cared that
No one in high offices cared
To look after you
And the swelling human ocean
Raging through your sagging seams
While those in high offices
Glided over time which
Waded through dusty files
On your upkeep,
Just as termite gnaws through life.
Today, out of that pile of Human morass
I stand and think
How naive I was all those years
Not to think of life
Or actually of my death
Through neglect of your servants
Pretending to be my masters.
source- Mumbai Mirror