"In the study, out of 250 only 19.20 per cent had received post-natal check-up within 42 days of delivery," a report said.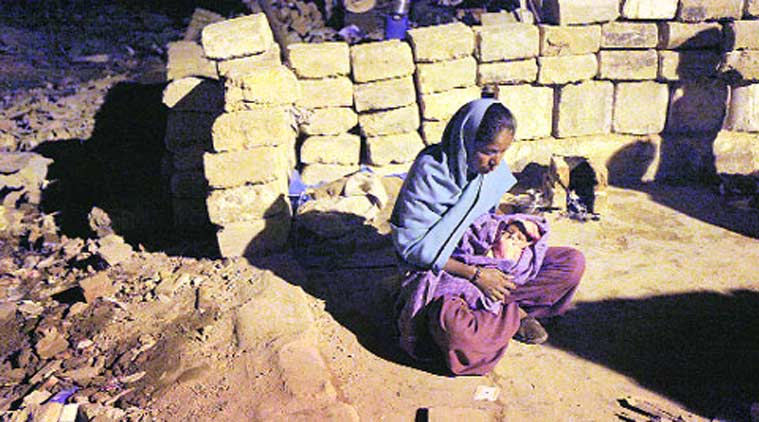 A homeless woman with her month-old baby at Rangpuri Pahadi slums.The Reproductive and Child Health (RCH) programme was launched almost two decades ago to reduce the maternal mortality ratio, the infant mortality rate and total fertility rate. However, women in slums remain largely unaware of their own reproductive health as well as the related healthcare services. While the awareness level among such women about the ante-natal care was good, not many were aware about post-natal care, found a study on the awareness and utilisation of RCH among mothers in a slum in Mumbai.
Watch What Else Is Making News
Setup Timeout Error: Setup took longer than 30 seconds to complete.
Of the 250 women surveyed from Shivaji Nagar in M-East ward, only 19.2 per cent women were aware of or had availed of post-natal care – healthcare for women and their babies received for six-eight weeks after birth. As part of post-natal care women are offered advice on breastfeeding and are explained the common and serious health problems in women and their babies after birth.
"In the study, out of 250 only 19.20 per cent had received post-natal check-up within 42 days of delivery," read the report published in International Journal of Scientific Research. The study was conducted by Dr Rajan Kulkarni, head of the department of community medicine, HBT Medical College and Cooper Municipal General Hospital, Dr Smita Chavhan, Associate Professor of Cooper Municipal Hospital, and Dr Shamal Goregaonkar, medical officer of BMC.
The study also found that more women knew about ante-natal care. "The awareness and utilisation of services in terms of antenatal registration was 92 per cent," read the study that also found that around 88 per cent women knew about immunisation and utilised the services.
Of the women surveyed, 72 per cent delivered their babies in government hospitals. However, around 55.55 per cent of those delivering at home did so because of they didn't have manpower to move them to the hospital, found the study.
"Maximum home deliveries (66.67 per cent) were conducted by others which included untrained dai, relatives, neighbours etc," said the study. However, the study concluded that as education increases, the awareness increases which in turn increases utilisation of available services like ANC registration, institutional delivery, use of family planning methods and immunisation
http://indianexpress.com/article/india/women-in-slums-largely-unaware-of-post-natal-care-4477719/