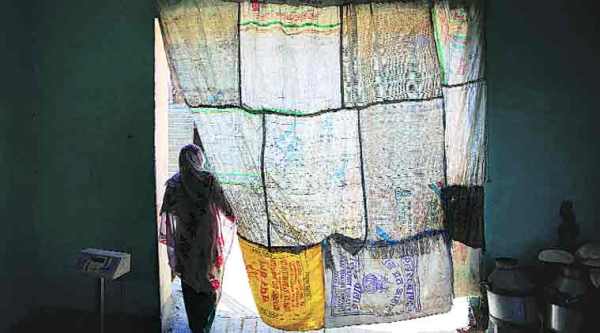 Three rape survivors are trying to find themselves a new address and new lives
Outside a brick house in need of a permanent roof, a cot lies on a damp piece of land, hoping to catch the feeble winter sun. On it, a baby, not even a year old, lies swathed in layers of hand-stitched blankets. A hundred-odd victims, displaced by the Muzaffarnagar riots in UP in September 2013, are trying to set up new lives on plots of land such as these, purchased with the compensation money they received. But even here, in this newly-christened Aman Colony in Kandhla, Shamli district, there are whispers about the chubby baby.
The child's mother is one of the seven women who had filed rape complaints after the riots, and the only woman who was pregnant at the time of the alleged assault. Washing clothes at the sole hand pump in the mushrooming colony, a 10-minute walk from the home that she shares with her husband and four children, the 25-year-old says she is tired of responding to questions about the baby. "Everyone wants to know who the father is. No one believes that I was already expecting. Should it be anybody's business?Are they going to feed him or keep him warm?" she asks.
After living for six months under tarpaulin tents in an open field in Loi village, 40 km from where she now lives, and "seeing things I never thought I would see", she says life has taught her to be hardy and has given her a taste for black humour. The majority of the "things" she talks about are procedural — "sarkari intezamiat" (government arrangement) that take over when women report rape, "registering a police complaint, getting a medical examination, having your statement recorded and facing the aftermath," she says, as she walks back home. "After we filed written complaints from the relief camp, we were called to the Budhana police station. I took my youngest child along, and our husbands and the village elders from Loi and Joula accompanied us," she says. While the men went inside, the women, all rape survivors, had to squat outside in the courtyard of the police station. "There were three of us that day. We waited about an hour, then one by one we were called in. Lawyers from Delhi were shocked to hear this, but here, women always have to wait outside," she says. The chargesheet was filed in April this year, but the trial is yet to commence.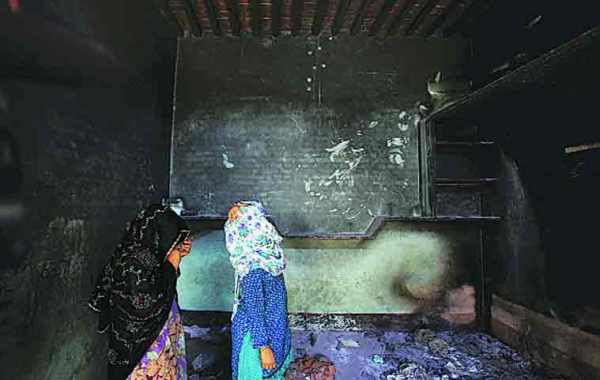 Rape survivors and other victims of Muzaffarnagar riots plan to start afresh at Aman Colony in Kandhla, Shamli district (Photos: Oinam Anand)Aman Colony is a mere seven-eight km from the Kandhla idgah that was home to thousands of riot victims for close to a year after the riots. It's here that the three women from the distant Fugana village, whose rape cases are pending trial, have settled down. But it was not chance that drove them to Kandhla. When it was time for them to move out of the camp, their husbands wanted to settle down in Loi. "We wanted to stay with our people. I kept telling her there is nothing to be ashamed of. Rape is like an accident; like we lost everything else in the riots, this was one more thing, but she refused to listen," says the husband of the 25-year-old. At the camp, the women had become familiar with each other's stories and decided that it would be better to start afresh. "We were not even neighbours earlier, but now we are friends. Going back was out of the question, so was living in Loi. The questions would never stop, nor would the speculation," says another 23-year-old rape survivor, who has a plot in the same colony.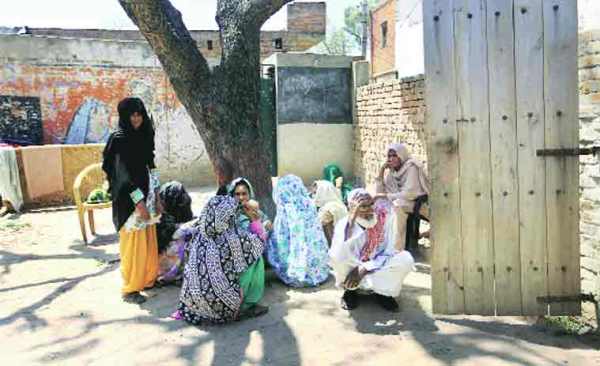 Rape survivors and other victims of Muzaffarnagar riots plan to start afresh at Aman Colony in Kandhla, Shamli district (Photos: Oinam Anand)A few kilometres from there in Joula village, another rape victim, a 38-year-old woman, has bought a plot of land and wants to start afresh. She remembers leaving the Loi camp to return to Fugana village, to vote for the 2014 Lok Sabha elections. "We were bundled into a tractor. It was just six-seven km away, but there was one police car leading us, and two policemen trailing us on a bike. I was too overwhelmed to feel scared," she says. The husbands of all three victims had urged them to vote, even though they knew that the accused roamed free despite the complaints lodged against them. On voting day, while they waited for their voter identity cards to arrive, the women went back to what used to be their homes. The 38-year-old remembers the hostile faces of the female relatives of the accused; the 23-year-old talks of how her two-storey house was all rubble and stone — it was torched during the riots. She recalls picking up a torn dupatta and a slipper from the mess. A few women from the Hindu community came over. "The questions were all the same. Did they really do it? What did our husbands say? Did we have any children from the rape? Did we bleed? How do you describe the shame and the pain over and over again? It took me three-four days to tell my husband. For months, it would hurt even to go to the toilet. There wasn't a lavatory at home and we would go to the fields in the dark. I couldn't even see if I was bleeding," she says, brushing away her tears.
Now, over a year after the riots, the women are ready to leave the traumatic memories behind. "I am happy to look ahead. We need to save money to build the house and have a toilet installed. I don't want to go to the fields anymore. I want to send my girls to school again. I have other things to worry about," says the 25-year-old, nursing her baby, as her daughters warm themselves by the small fire.
See more at: http://indianexpress.com/article/lifestyle/after-the-horror-the-hope-three-rape-survivors-try-to-find-themselves/99/#sthash.vMrpuniR.dpuf