Pradhan Mantri Jan Arogya Yojana (PM-JAY) provided cushion to only 14.25% people hospitalised for COVID-19 
Published: Wednesday 05 January 2022
The novel coronavirus has not only turned the world upside down, it has also served as a lens through which we are able to see ourselves, our planet and even our policies with a new and shocking clarity.
So it was not a surprise when two research institutes, Public Health Foundation of India and Duke Global Health Institute, United States, revealed that India's flagship health insurance scheme, dubbed the world's largest fully government-subsidised scheme, failed to deliver when it was needed the most.
Their report, released in July this year, showed that the Pradhan Mantri Jan Arogya Yojana (PM-JAY), launched in 2018 with a promise to provide an annual insurance coverage of Rs 5 lakh per family to the poorest 40 per cent of the population, provided cushion to only 14.25 per cent of people hospitalised for the novel coronavirus disease (COVID-19), between April 2020 and June 2021.
On December 3, Union Minister for Health and Family Welfare Mansukh Mandaviya in a reply to the Lok Sabha also acknowledged that PM-JAY paid for only 0.52 million COVID-19 hospitalisations across the country. Though no official data is available on total COVID-19 hospitalisations in the country, the share is negligible keeping in mind that the scheme claims to cover 165 million beneficiaries across the country.
To assess the effectiveness of both government and private health insurance schemes in reducing out-of-pocket expenditure while ensuring universal health coverage, Down To Earth visited nine states where hospitalisation rates were high during the pandemic. We found that while the government insurance schemes did not cover all the target groups and eligible individuals, even those enrolled under insurance schemes were forced to fight the pandemic on their own and cough up large amounts of money to avail treatment. Following are some of the case studies:
00:1000:54https://imasdk.googleapis.com/js/core/bridge3.494.0_en.html#goog_2100538672https://imasdk.googleapis.com/js/core/bridge3.494.0_en.html#goog_726546927https://imasdk.googleapis.com/js/core/bridge3.494.0_en.html#goog_911811905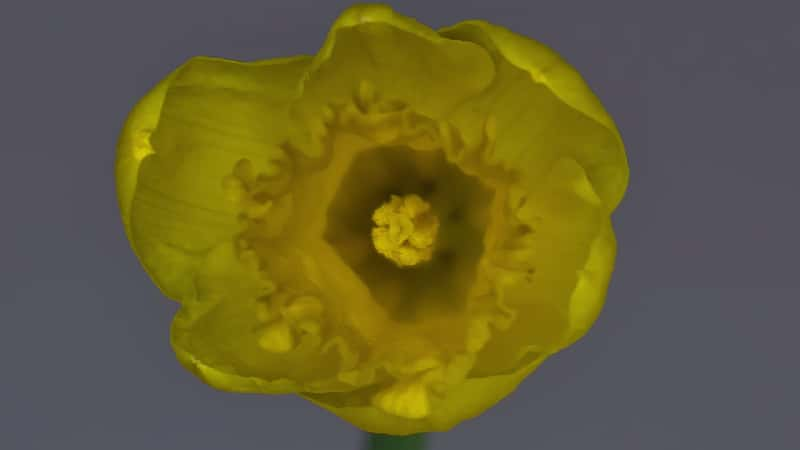 Cash still a must
Hospitals demand cash during admission, insist on a signed declaration that PM-JAY would not be used for ICU
Twenty-six-year-old K Lahari of Durgasamudram village in Andhra Pradesh's Chittoor district remembers how relieved she felt when she got to know that her family was eligible under PM-JAY. The government had selected the family for the scheme on the basis of the deprivation criteria in the 2011 Socio-Economic Caste Census.
Lahari was told that her family could go to a hospital of their choice — any public or empanelled private facility — and get hospitalised without paying a rupee. Lahari now blames the scheme for the death of her husband K Sekhar, who worked as an auto-rickshaw driver and was the sole breadwinner of the four-member family.
At the peak of the second wave of the COVID-19 pandemic when Sekhar contracted the infection, Lahari had to take him to four different hospitals in 15 days. The first private hospital that Sekhar was rushed to illegally demanded Rs 20,000 in cash as security amount. A day later, the hospital informed her that their oxygen supply was critically low and the patient should be shifted out.
The second private hospital, too, demanded Rs 20,000 at the time of admission and an additional Rs 30,000 two days later, failing which they threatened to "throw" Sekhar out. She said:
We had already tried our luck at government hospitals, but they were full. So we sought help from a WhatsApp group of volunteers and our case was escalated to the deputy commissioner of Chittoor who asked another private hospital to admit Sekhar.
The third hospital also demanded money and the family lodged a complaint at the PM-JAY desk at the hospital. The scheme directs that complaints of denial of treatment by an empanelled hospital need to be resolved within six hours.
"The hospital was fined. After four days, they discharged Sekhar, though his oxygen levels were nowhere close to normal," Lahari recalls.
The family went to a fourth hospital, which admitted Sekhar in the ICU only after they signed a statement that they will not use PM-JAY for the treatment. He died of a heart attack a few days later.
"The prime objective of PM-JAY is to reduce catastrophic out-of-pocket health expenditure by improving access to quality health care for its underprivileged population," reads the scheme's website. Yet by the end of 15 days, Lahari had lost her husband and spent around Rs 5 lakh, sourced mostly through non-institutional loans.
She is now struggling to make ends meet while taking care of her three children and repaying the loans.
Card ineligible
Private hospital says PM-JAY covers surgeries, not hospitalisation; expenses never get reimbursed
In April this year, when the second wave of the pandemic hit the country, Balai Alewa, a farmer of Barwani district in Madhya Pradesh, had to travel more than 200 kilometres to Gujarat to get his 19-year-old son treated for COVID-19. Alewa says:
We initially admitted him to a private hospital in Barwani, but his health kept deteriorating. We decided to shift him to a better empanelled hospital in Gujarat's Vadodara district. Under PM-JAY, the benefits are portable across India, and this helped the family.
His son survived after battling the infection for 17 days, but the hospital bill has left him in tears. Doctors at the Vadodara hospital slapped the family with a bill of Rs 1.5 lakh, saying that the PM-JAY card only covered surgeries, not hospitalisations. "We paid the bill by mortgaging our house built under the Pradhan Mantri Awas Yojana and selling a portion of our farmland," says Alewa.
After returning, the family tried to get the money reimbursed. "We lodged a complaint with the Barwani district officials and got a sanction for the money. They asked us to submit the sanctioned letter at the PM-JAY office in the state capital Bhopal. But officials there have rejected our application without giving us a clear reason," Alewa alleges.
Few empanelled
Finding an empanelled hospital is a futile exercise in areas where hospitals are few and far between
Aman Singh lost his father this May after trying to admit him in a hospital for more than four days. A labourer from Simbhaoli village in Hapur district of Uttar Pradesh, he first visited a private practitioner who treated his father for cough and cold. A few days later, Singh had to rush his father to a nearby private hospital owing to his deteriorating health.
"Doctors there confirmed that my father was suffering from COVID-19 and that his oxygen levels were dangerously low, but refused to admit him as the wards were overflowing," Singh says.
Since beds were also not available in the two government hospitals designated for COVID-19 treatment, Singh approached another private hospital. "They agreed to admit my father but demanded Rs 16,000 saying they were not empanelled under PM-JAY."
He was never informed that under PM-JAY, beneficiaries can go to only a list of empanelled private hospitals. This has remained a major problem, particularly in smaller towns and villages, where hospitals are few and far between.
Singh then approached three empanelled hospitals and they all refused a bed. He finally admitted his father to a non-empanelled hospital where he died. "We lost crucial time trying to locate an empanelled hospital and this cost him his life," says Singh, who has taken a loan of Rs 80,000.
A similar concern is voiced by Ashish Kumar, a school student, who lost his father inside an ambulance parked outside a government hospital in Bihar's Patna district, while waiting to get him admitted. "
We had a valid PM-JAY card and we were referred to the special COVID-19 hospital by the doctors in the government hospital in our village. Still, my father was not admitted," says the resident of Bherharia English village.
He laments about the futility of the insurance scheme when there are not enough hospitals to treat patients.
The outliers
Many have been left out of the insurance scheme's ambit despite being eligible
Jitender Dhakad of Badi village in Madhya Pradesh strongly believes that he would not have gone bankrupt during the pandemic had his family been enrolled under PM-JAY. Dhakad works as a clerk at a private school in the village and earns Rs 6,000 a month.
As per the state government's Samagra Social Security Mission portal, which implements PM-JAY in the state, Dhakad is below poverty line and eligible for the scheme. "Both my brothers, who work as farmers, are enrolled under the scheme. My name is surprisingly not there in the list despite my applying several times," he says.
During the second wave of the pandemic, when his wife contracted COVID-19, Dhakad travelled 90 km to Bhopal in search of a hospital bed. "Only a few hospitals in my home district were treating COVID-19. Even in Bhopal, government hospitals had no beds to offer."
He then approached a private hospital which gave him an estimate of Rs 1.5 lakh for 10 days of treatment. Dhakad had to deplete all his life savings and borrow from his brothers for the treatment.
PM-JAY, which aims to provide insurance coverage to the poorest 40 per cent of the population, has not only left out individuals like Dhakad, but also certain communities. Thousands of sex workers in Pune's Budhwar Peth zone, for example, fought a solitary battle against the pandemic.
They say while most people would refuse to even carry out COVID-19 tests in the area, the few who would agree charged as much as Rs 10,000 per test. Vinita Rane, a sex worker who also volunteers with local non-profit Saheli HIV/AIDS Karyakarta Sangh, says:
The situation was no better in government hospitals, where authorities would tell us the result verbally. This meant that if and when one of us tested positive, admitting the person was impossible.
Several ragpickers Down To Earth interacted with in Pune's Shivajinagar area also said they were not enrolled under the scheme. This is despite the PM-JAY manual stating that ragpickers are covered under the scheme, along with people who survive on alms and other similar categories.
"My mother was collecting waste door-to-door till the day she was diagnosed with COVID-19 this March," says Yashoda Garad, a ragpicker in Pune's Shivajinagar area. While government hospitals refused to entertain them, a private hospital charged Rs 5,000 to carry out a COVID-19 test and then admitted her for a day because the family could pay the charges only for that long.
Soon, her health deteriorated and the family was forced to borrow Rs 1 lakh to keep her in a private ICU for a week. "Her health improved and she was brought home only to fall ill again a few days later. We took her back to the hospital and after eight days they demanded Rs 90,000 more," recalls Garad.
By then the family had incurred a debt of over Rs 2 lakh. "Knowing that we cannot borrow more money, I asked the hospital authorities to discharge my mother. She died the next morning," Garad says.
The cost of ICU hospitalisation of a COVID-19 patient on an average is equivalent to what a casual worker (someone who is employed from time to time according to exigencies of work) earns in almost 1.5 years.

This is the first of a reported series on the effectiveness of government and private health insurance schemes in India. It first appeared in the December 16-31 print edition of Down To Earth