Monday, Aug 26, 2013, 7:22 IST | Place:
New Delhi
| Agency: DNA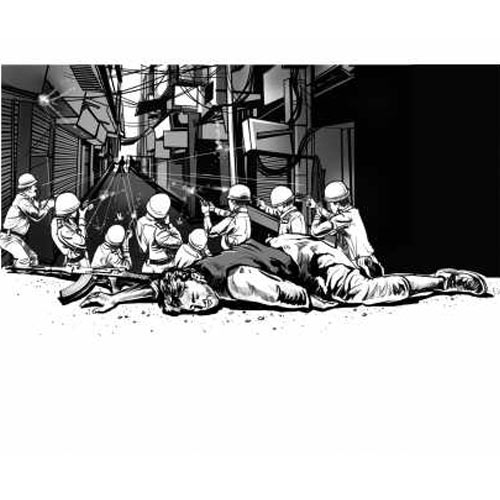 pic for representational purpose. – DNA
Sixteen years and there have been no encounter killings in five states. The Goa, Mizoram, Nagaland, Sikkim and Himachal Pradesh state police have not killed a single person in an encounter since 1997, according to the National Human Rights Commission (NHRC) records.
As per NHRC statistics, 2,103 people were killed in encounters by various state police between 1997 and 2013.
Uttar Pradesh with 952 (50%) encounter killings tops the list followed by Assam and Maharashtra with 256 and 126 killings respectively. Interestingly, the Gujarat police  criticised for fake encounters reported only 16 such killings in this period.
Expressing doubt over the zero figure for Nagaland, former IPS officer and ex-directorate general of the BSF, Prakash Singh, said every encounter has political and societal sanction and therefore, the police cannot be blamed for it.
"Failure of the criminal justice system is a major reason for increasing encounter cases," said Singh, who has been fighting for police reforms.
Rights activists, too, are surprised with the NHRC statistics about Nagaland and Mizoram. "It is hard to believe that there was no encounter killing in these states considering the insurgency and political situation," said Devika Prasad, senior programme officer at the Commonwealth Human Rights Initiative, a Delhi-based NGO. "There is clearly massive under-reporting (about such cases) from Manipur, Nagaland, J&K, Chhattisgarh and Orissa as all of them are conflict states."
The NHRC in March 1997 issued guidelines directing all state government police to inform it about encounter deaths within 24 hours. This was done to ensure checks on fake encounters. The commission is of the view that these statistics are necessary for effective protection of human rights.
However, according to a December 2003 letter written by the commission to chief ministers, many states have failed to adhere to the directions. "In the past six years, the commission finds that most of the states are not following the guidelines issued by it," the letter said. Some states do not inform the commission about the encounter killings on the pretext that there is no such specific direction, it added.