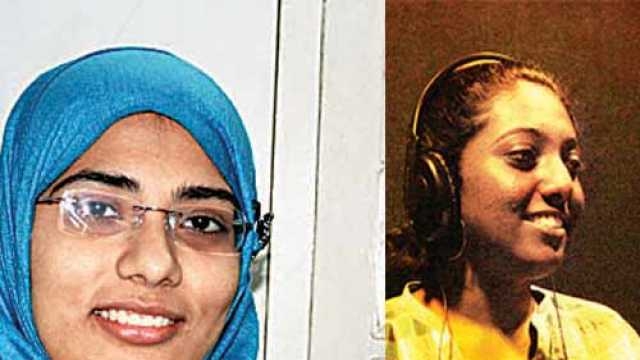 The National Human Rights Commission (NHRC) has said that Maharashtra state government need not compensate the two girls, who were arrested for questioning the state-wide bandh on Facebook, following Shiv Sena supremo Bal Thackeray's death, according to a report in Mumbai Mirror.
On November 19, 2012, the day after Thackeray's funeral, Shaheen Dhada and Renu Srinivasan from Palghar were arrested for questioning the state-wide bandh in a Facebook post. "With all respect, everyday, thousands of people die, but still the world moves on. Just due to one politician died a natural death, everyone just goes bonkers… Respect is earned, given, and definitely not forced. Today Mumbai shuts down due to fear, not due to respect (sic)," Dhada had written. Renu had just liked the post.
Their arrest resulted in a nationwide outrage, with the NHRC demanding that the state compensate the two girls. The state, in its defence, said, "The girls had to be arrested keeping in view the tense situation 'and claimed that 'all the norms and directions of the Supreme Court were observed at the time of arrest'. The state also contended that the action of the police was 'justifiable for the situation' and also for "the protection of both the girls".
On November 4, 2013, a year after the incident, the NHRC directed the Government of Maharashtra to pay Rs 50,000 each to Dhada and Srinivasan for violation of their human rights. When the state refused to do so, NHRC released a scathing press release on July 15, 2014 titled "Pay Rs 50,000 each to two girls or face coercive process in Facebook comments case."
The state finally responded to the order only last year. "The action of police was justifiable for the situation and also for the protection of both the girls. Therefore, the case is not fit for any compensation."
The NHRC accepted the state's contention and closed the case. "The Commission has considered the report of the State Government and is of the view that it is not necessary to keep this matter pending on the Board. Therefore, we leave it to both the victims to take such measures which are permissible under the law to implement the recommendations made by this Commission vide its proceedings dated 4.11.2013."