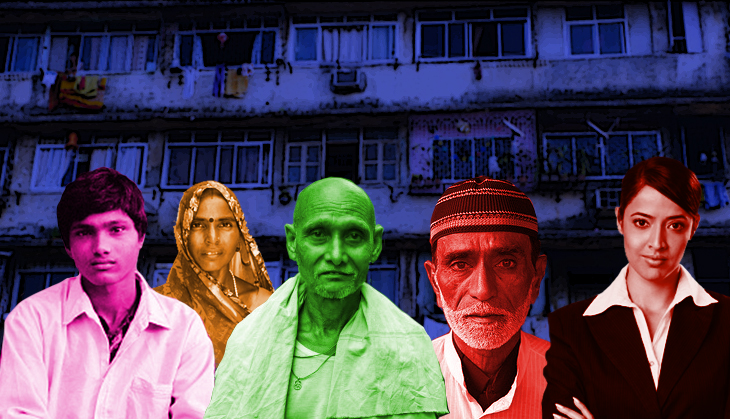 Arya Sharma/Catch News 
The discrimination
It has been observed time and again that Indian landlords don't easily rent out houses to Muslims or women
Especially in the case of religious minorities, this leads to ghettoisation
The expert view
UN's Special Rapporteur on Adequate Housing, Leilani Farha, has echoed these observations
She has criticised the Indian mindset for continuing with this discrimination
More in the story
Now that Farha has made these observations, what happens next?
What does the Government of India have to say about her view?
Recently, when a Muslim professional set out looking for a house in South Delhi, some of the home owners he met had strange excuses.
"That landlord in Safdarjung Development Area says he will rent out the place only to a vegetarian," the broker told him.
"A polite way to refuse a Muslim," the professional thought.
Another landlord, a young guy who has made money in the US and is now taking a break, mostly playing golf, had an interesting proposition for the professional.
"My father, who happened to be a journalist, had many Muslim friends. So I do not mind that you are a Muslim, and I am ready to rent out this room to you. But you cant have anybody coming or leaving, be it your family or your friends. None at all," he told the professional.
His demands basically meant that he was not willing to give the house. "Or why would he say things like nobody can come. It isn't a jail after all," the professional thought.
"Minorities, women and SCs face discrimination and ghettoisation when it comes to renting homes"
It's not just in the posh colonies in Delhi, Mumbai and other big cities – this problem has forced many minorities to move into ghettos.
But they're not the only ones. Women, too, face intrusive questioning while looking for accommodation.
'Are you single'? 'Will your boyfriend be visiting'? 'Do you have male friends'? 'When are you planning to get married'? These are some of the most common questions working women have to face in every city.
UN EXPERT'S SCATHING VIEW
These observations were echoed by Leilani Farha, the UN Special Rapporteur on Adequate Housing, who was in India recently on a 12-day visit to assess the housing sector.
In her observations, which have upset the Indian government, she said that India had a legacy of discrimination against minorities, people from the Scheduled Castes and women, and it still remains apparent and manifests in different ways.
Farha pointed out that a detailed report will be submitted to the UN Human Rights Council at its 34th session in March 2017 in Geneva. However, the observations will be first sent to the Government of India for verification and comment.
India is presently one of the 47 members of the Human Rights Council.
"UN Special Rapporteur on Adequate Housing, Leilani Farha, assessed the sector on a 12-day visit"
The government of India doesn't seem happy with her views. The Ministry of External Affairs said that her views don't reflect the UN's view of India.
"The reports prepared by the Special Rapporteurs during such visits are their own work, based on their travel within the country and their interaction with government officials, or both, at Central and state levels; site visits and community interactions, meetings with NGOs and many others," the MEA said.
"The Special Rapporteur would be sharing her draft report with the Government of India for factual verification in due course, before its formal tabling in March 2017 during the 34th Session of the UNHRC in Geneva," the MEA statement reads.
FORCED EVICTIONS
Meanwhile, Farha also called for a moratorium on forced evictions and demolition, and said that the country needs a national housing law, which is based on national and international human rights commitments.
"I am extremely concerned for the millions of people who experience exclusion, discrimination, eviction, insecure tenure, homelessness and who lack hope of accessing affordable and adequate housing in their lifetimes," she said.
She reportedly pointed out that the frequency of forced demolitions and evictions is sometimes justified by taking recourse in the economic agenda of the government. According to some estimates, 2.5 lakh people have been forcibly evicted from their homes between 2010 and 2015. India is home to the largest population of urban poor and and landless people.
She also mentioned how "there is no national law, policy or programme in place to ensure homeless people have access to medium and long-term housing options," and how even the newly launched Housing for All, a Central government scheme, does not take into account this group of deprived people.
In cities like Delhi, scores of homeless people die every year due to extreme weather conditions.     http://www.catchnews.com/india-news/no-houses-on-rent-for-minorities-un-expert-hits-out-at-indian-mindset-1461513530.html