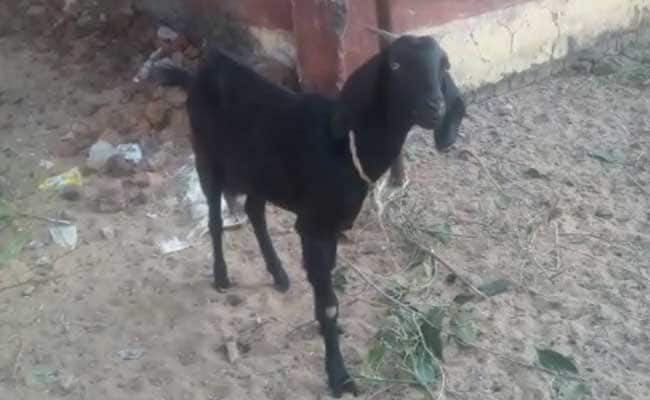 KOREA, CHHATTISHGARH: 
HIGHLIGHTS
Police complaint filed against goat for repeatedly raiding judge's garden
Goat and his owner were arrested on charges of 'criminal trespass'
A 'repeat offender', goat was granted bail by a Chhattisgarh court today
A goat arrested yesterday for raiding a senior bureaucrat's garden in Chhattisgarh was granted a bail today. Along with its owner, it has been booked under charges that carry a two to seven year prison term and a fine.
The police arrested the goat, whose name is not known, and its owner Abdul Hassan, in Korea, about 350 km from state capital Raipur, on the complaint of district magistrate Hemant Ratre's gardener.
The goat, the police said, was a repeat offender. "The judge's bungalow has an iron gate and the goat used to jump over it and enter," said Assistant Sub Inspector R P Srivastava.
"The peon who maintains the garden had warned the owner of the goat many times. So today he filed a complaint and we arrested the goat and its owner," the policeman added.
Among the goat's criminal activities the police have listed grazing in the garden and eating plants and vegetables. They said the magistrate had called up senior police officers to complain about the errant animal.
Abdul Hassan, who faces charges of criminal trespass and mischief causing damage along with his goat, is now awaiting the court's decision this afternoon.
http://www.ndtv.com/india-news/goat-arrested-for-trashing-garden-of-chhattisgarh-judge-1275375