Across the country, thousands of farmers commit suicide every year due to reasons like drought, crop failure and mounting debts.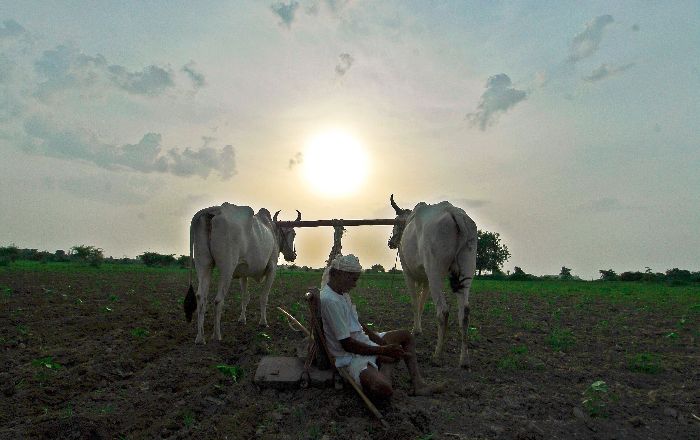 But spiritual Guru and founder of Art of living, Sri Sri Ravishankar claims, the lack of spirituality is driving the backbone of Indian economy to suicide.
Speaking to media in Mumbai, Ravishankar said,
"We have done pad-yatra in 512 villages of Vidarbha, and on that basis we can say that poverty alone is not the reason behind the farmer suicides. They lack spirituality. Therefore, I appeal to all the people who work in this field (of spirituality) to reach out to farmers."
He also suggested farmers should practice yoga and pranayam to "remove suicidal tendencies".
Maharashtra has the most number of farmer suicides in the recent years. As many as 1,982 farmers committed suicide in the state in 2014, while the figures were 3,228 and 3,052 in 2015 and 2016 respectively.
As many as 235 farmers killed themselves this March.This is on top of 202 farmers ending their lives in February and an equal number in January this year. The data compiled by the relief and rehabilitation department led by senior BJP leader Chandrakant Patil said in all, 639 farmers committed suicide between January 1and March 31, 2017.
Out of the 639 suicide cases, financial assistance had been given in 224, 138 cases had been rejected, and 267 are still under scrutiny. Last year, 3,052 farmers killed themselves. Exgratia was paid in 1,619 cases, claim for ex-gratia was rejected in 1,167 cases, and 264 cases are still under scrutiny .
This year in January alone 400 farmers have killed themselves in the state, according to government data.
His remarks come even as Tamil Nadu farmers have just called off a strike they had held in Delhi to demand drought relief. They had resorted to offbeat tactics to draw attention to their protests, which had gone largely unnoticed by the Centre and sections of the media in its initial days. The agitations had continued for 41 days until they called it off once the prime minister had intervened in the matter.
Besides his remarks about farmer suicides, Ravi Shankar also addressed the ongoing controversy regarding the Yamuna floodplains, which the Art of Living Foundation was found to have destroyed during a massive cultural event it had organised in March 2016. Ravi Shankar said "the truth will triumph" in the case. He said, he had "full faith in the judicial system" but claimed there was an carrying on a "malicious campaign" against Art of Living.
"We have not done anything wrong. Our panel of 15 independent scientists have established fair report and we have always been and would be extra-sensitive towards the environment… I fail to understand why there is so much fuss about that historic festival with which 1.8 billion, that is one third of the globe's population, connected, and (where) 2,500 religious leaders came on one platform," PTI quoted him as saying. He also said his organisation had removed 500 tonnes of garbage from the floodplains.
Last week, the National Green Tribunal had issued a contempt notice against Ravi Shankar for making remarks against it in the floodplains matter. The Art of Living founder had hit out at the green court and government for allowing him to hold the event on the environmentally sensitive floodplains if they were that "fragile and pure". The row between the foundation and NGT has been on since before the festival last March. An NGT report had estimated the Art of Living had caused damage worth around Rs 5 crore to the floodplains, but the tribunal had fined them Rs 25 lakh.