Ashwini Sharma points out that the federal agency could have done a great deal more to build the case against Swami Aseemanand and seven other charged with setting off bombs that killed three people in 2007.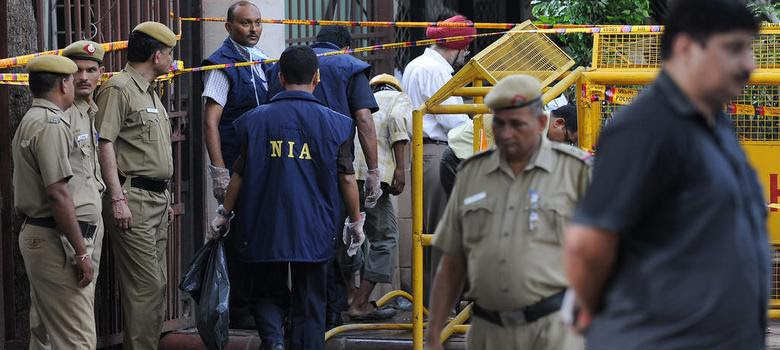 Photo Credit: Raveendran/AFP
Around 11 am on July 10, surrounded by a dozen policemen, eight men shuffled into room number 302 of Jaipur's district and session court. The oldest among them, a short, frail man in pale saffron robes, Swami Aseemanand, slumped into a chair. Two younger men in check shirts, Harshad and Mehul, stepped into the dock. The others, middle-aged men, bunched up behind them. Common to the motley group were the 
tilaks
 on their foreheads – in the case of Mehul, it was an elaborate U-shaped tilak, while the Swami carried a barely perceptible dot.
The eight have been charged with planning and executing a terror attack on the Ajmer Sharif Dargah on October 11, 2007. Two bombs were planted outside the shrine. While one bomb failed to go off, the other exploded at 6.14 pm, killing three men and injuring 15 others. According to the investigators, this was one of six attacks carried out between 2006 and 2008 by Hindutva activists, many of whom were workers of the Rashtriya Swayamsevak Sangh, the ideological parent of the ruling Bharatiya Janata Party.
The case was first investigated by the anti-terrorism squad of Rajasthan Police and later transferred to the federal National Investigation Agency in April 2011.
The trial began in June 2014, a month after the BJP formed the government at the centre.
So far, 93 witnesses have been summoned http://scroll.in//article/747397/not-just-rohini-salian-public-prosecutor-in-ajmer-blast-case-is-also-unhappy-with-nia