The ruin
In the wee hours of Sunday, railway authorities conducted a demolition drive at Shakur Basti
The illegal slum was reduced to ruin in order to build a new passenger terminal at the railway station
The tragedy
According to residents, authorities keep conducting such drives every 12-18 months
However, the death of an infant has put the media and politicians' glare on Shakur Basti this time
More in the story
Meet the parents of the Shabnam, the baby who died
The stories of people staring at an uncertain future in the bitter cold of winter
For the 5,000-odd people living in Delhi's Shakur Basti, the morning of Monday, 14 December, was much different to any other Monday in memory.
Instead of getting ready for their daily wage jobs and chores about the house, they set about collecting the broken pieces of their shanties and fixing their cooking stoves.
Dust hung heavy in the air, having been kicked up by a bevy of vehicles bearing mediapersons, politicians and NGO workers. It was just like Natha's village from the movie 'Peepli Live' – a circus seemed to have descended upon the settlement.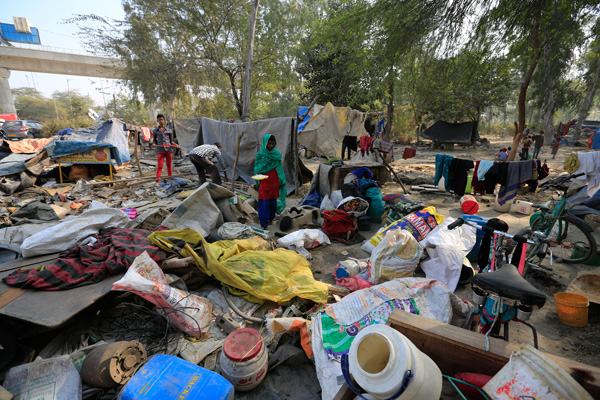 The reason? In the wee hours of Sunday, railway officials set about evacuating people from the illegal settlement, and demolishing it. In the process, locals allege, an infant girl died. However, authorities say the death had nothing to do with the evacuation drive, and that the child died a few hours later.
Railway authorities say the drive was undertaken to clear out space for a new passenger terminal at Shakur Basti station. However, people who have been living here for decades allege that these demolition drives occur every 12-18 months – only this time, media presence has ensured that their plight is brought into the spotlight.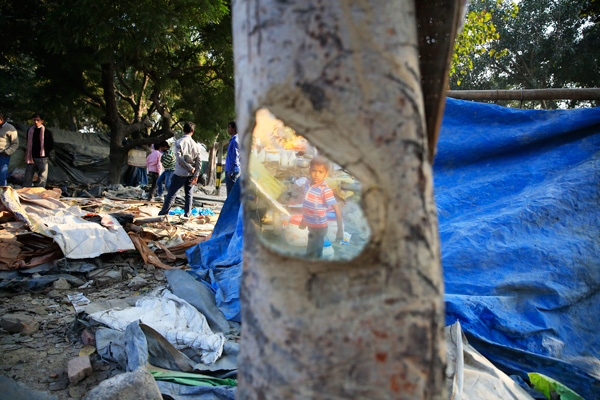 Grieving parents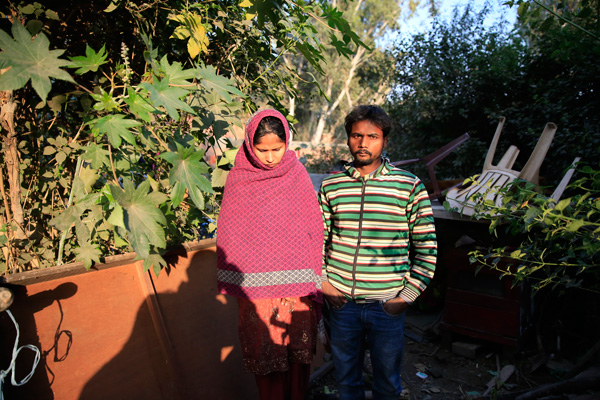 Mohammad Anwar and his wife Rukiya Khatoon are overwhelmed with grief. It was their seven-month old daughter, Shabnam, who died on the morning of the demolition drive. Shabnam was their third child.
Anwar and Rukiya, who hail from Azamgarh, Uttar Pradesh, arrived in Delhi three years ago. Their dream was to start a new life, one free of poverty and the pressures of bonded labour. Anwar works as a plumber, earning about Rs 300-400 per day, and their primary purpose of living in Shakur Basti was to live rent-free.
Since the tragedy, Rukiya has fallen silent. Anwar is the one who is fielding questions from the media and meeting politicians who come visiting.
He recounts: "We were all asleep when there was a commotion that bulldozers have arrived to raze the colony. In the ensuing haste, something fell on Shabnam. We rushed her to a doctor, who declared her dead on arrival. When we were coming back, we were met by a police car. The policemen insisted on taking us to Safdarjung Hospital, despite us telling them that it was too late, that Shabnam had died. They only released us from there in the evening."
According to him, the police only did this to ensure the demolition drive went on, because letting them back into the settlement with the child's body would've caused havoc.
The harsh reality is that Anwar won't even be able to grieve the death of his child for long. "At most, I won't work for three days. I can't afford to miss any more days, otherwise how will I provide for my family?" he says.
Tales of poverty and woe
Aarti Kumari, 34, hails from Khagaria in Bihar. She has lived in the settlement for the last 20 years with her six children and her husband, who was recently diagnosed with a mental illness.
"This is the first time I've seen so many people come here and bother to ask about our well-being. They are distributing food, blankets and medicines," she says.
Asked why, she replies: "I don't know… maybe because of the 'jhaadu waala' (man with the broom, Delhi CM Arvind Kejriwal) who came here at night."
Aarti is not alone in living this nightmare.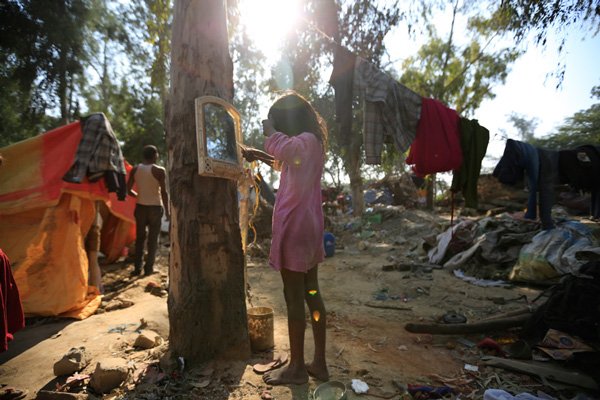 Ahilya, 10, is Aarti's second daughter. When her mother goes to work in the houses in neighbouring localities, she takes care of her father and siblings. On Sunday morning, Ahilya was asleep when she heard her mother scream "Run!".
Without a second thought, she ran out along the railway track, and it was only later that she came to know that bulldozers had arrived to break down their shack.
Their home was built around a tree trunk. On it hung a mirror which Ahilya used to comb her hair. She's still using the mirror today, but everything else around it is gone.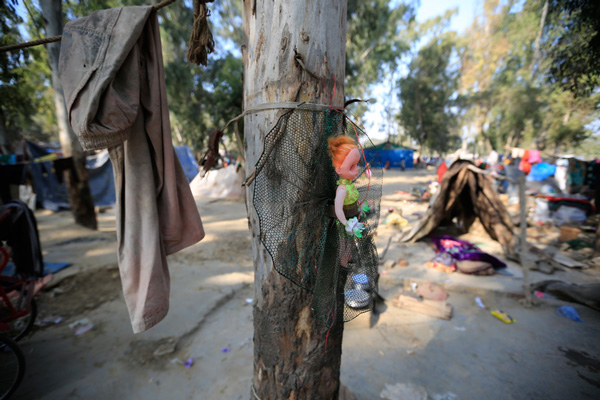 Shabana Parveen, 14, studies in Sarvodaya Kanya Vidyalaya nearby. Her dream is to become a doctor.
Recently, at a Durga Puja fair in old Delhi, she had bought a doll which she would take to bed every night.
"When the bulldozers were razing our house to the ground, the only thing running through my mind was a fear that my doll would be damaged or lost. Thankfully, I found her in the rubble," Shabana says.
And just so that she doesn't need to keep her precious doll on the floor, Shabana has tied it to a tree trunk.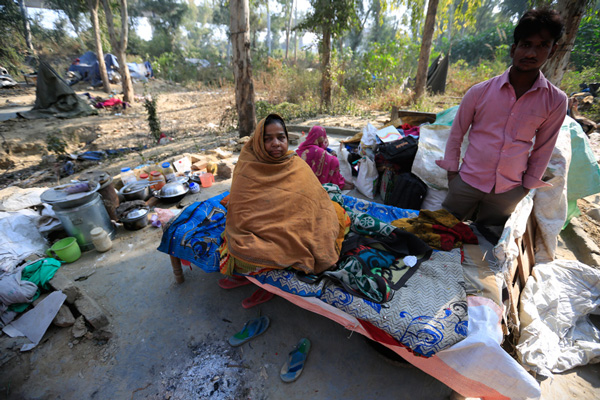 Tetri Khatoon is mother to seven children – five of whom are girls. Her husband came to Delhi 35 years ago from Madhubani, Bihar. Like 80% of men in Shakur Basti, he worked as a labourer at the railway station, where cement is unloaded from goods trains.
Tetri and her children came to Delhi 10 years ago when her husband fell ill, and looked after him for the next eight years that he lived. Three of their daughters have got married, while her sons, Mohammad Rehman and Mohammad Mustafa do the same job as their father used to. They earn a total of Rs 1,400 per day, if they get a full day's work.
Tetri, who is nearing 60 and doesn't keep too well, says: "My boys earn enough for us to have a decent living, but not nearly enough to rebuild our lives from scratch. Now, we feel clueless as to what to do."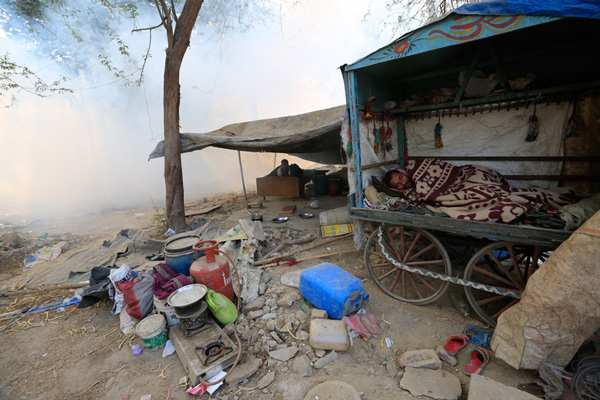 Ram Naresh, 29, hails from Sitapur, Uttar Pradesh. He lives alone in Shakur Basti and sells vegetables in the nearby neighbourhoods. He earns about Rs 3,000 a month.
He says: "I can't work as a labourer. So I started selling vegetables instead. With great difficulty, I was able to send some money home in order to educate my kids. But now even that looks difficult; I haven't been able to go anywhere for two days. How will I earn enough to send money back home? The future looks bleak."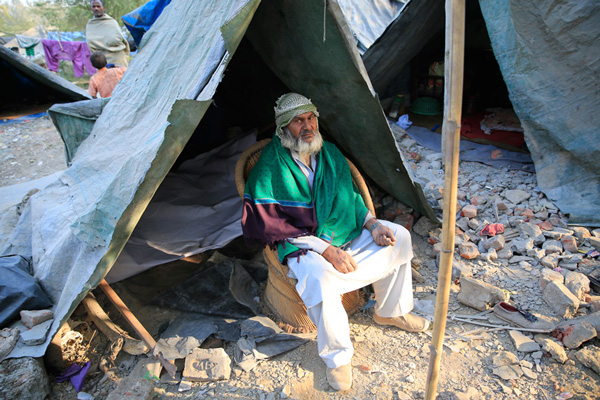 Mohammad Islam, 60, from Khagariya, Bihar, has been living here for the last three decades. In his youth, he was also a cement unloading labourer. But for the last two years, he has started selling paan next to the main traffic signal in the area.
"I cannot go back to my native place, because there's nothing there. My four children are all settled in different parts of Delhi with their families, so I can't even go live with them. I am an old man – how will I pick up the pieces of my life and rebuild it?" he wonders.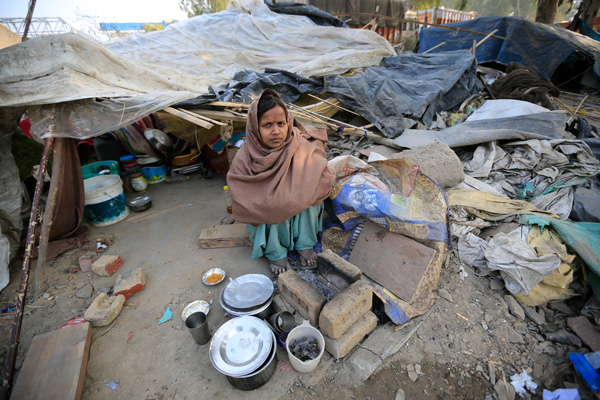 Tunni works as a housemaid, while her husband is an electrician. They've been living in Shakur Basti for 10 years, after coming from Danapur, Bihar.
Her main concern is that since the issue has now become public, and has even been raised in Parliament, people will not be able to live in the area anymore.
"I don't know where we will go. The cold is harsh, and we have children to think about. Some people say we'll have to move, others say we'll stay here. We are really clueless about the situation," she says.
 http://www.catchnews.com/photo/not-just-the-shakur-basti-slum-residents-entire-lives-were-demolished-1450126304.html