Monday, Oct 28, 2013, 16:42
IST
| Place: Kolkata | Agency: IANS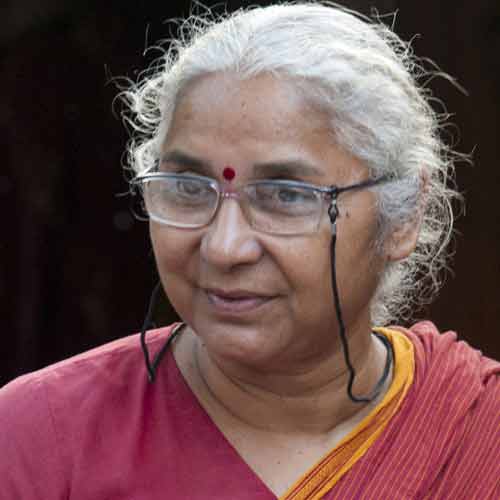 Social activist Medha Patkar Monday attacked Gujarat Chief Minister Narendra Modi for "illegally" pursuing his agenda of raising the height of the Sardar Sarovar Project (SSP) by making false claims.
"I have not seen a bigger liar than Modi. He has again started to play the SSP card despite knowing that the project has failed to live up to the tall political claims and paper promises. Fully knowing that it will affect 2.5 lakh people, he is illegally pushing to clear the final height of the dam," Patkar told mediapersons here.
Patkar, who earlier held demonstration opposing the dam's height, said Modi's ambitious "Statue of Unity" project was actually a ploy to raise the dam to its full height of 138 meters from the current 122 meters.
The Statue of Unity is a proposed 182-metre monument of Sardar Patel that will face the Narmada Dam, 3.2 km away at the Sadhu Bet, near Bharuch in Gujarat.
She also alleged a nexus between the BJP governments of Gujarat led by Modi and Shivraj Singh Chouhan in Madhya Pradesh.
"Modi's recent claim that MP shall receive 800 MW of free electricity is an absolute lie, as every unit of the power is to be purchased at Rs.2.10. The claims are attempts by the Modi-Shivraj nexus to raise the hollow issue of delayed benefits due to the SSP," said Patkar.
She also ridiculed Modi – the BJP's prime ministerial candidate – over his Gujarat model of economy.
"The Gujarat model is only for the corporate and not for the common man. In every part of the state, there are conflicts over forcible land acquisition," Patkar said.
"Any industry desirous of project gets a land as the government has been snatching from the poor without caring for their rehabilitation."
—