Gained in Translation: Life lessons for my students
Why is it so difficult for doors to open for students pursuing their education in Tamil?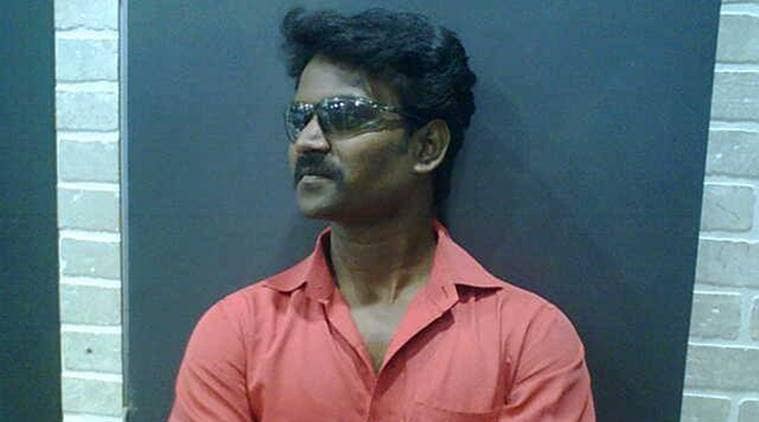 Scholar Muthukrishnan (File Photo)I am a teacher in a government college, where 90 per cent of my students are first-generation learners. These are students, who during their school days, juggle classroom work with jobs that involve some form of physical labour. Even in college, they continue to work part-time, through which, they not only cater to their own financial needs but are also compelled to tend to their families. Many survive on single meals; a healthy sumptuous one a distant dream.
Most of these students opt for Economics, History and Literature — courses they feel will allow them the leeway to work while studying. They hardly ever study during their three-year undergraduate stints: 75 per cent of them end up taking full-time jobs even before completing their degrees, with only 25 per cent going on to pursue higher studies, that too only in courses offered by government colleges.
For government colleges, a student stepping up to do a masters degree is a momentous event. And if any one of them happens to make it to an institution such as the Jawarharlal Nehru University (JNU), it is a matter of great pride and celebration for teachers like us. We would cite such students as role models, in the hope it would inspire others for years to come. Do you think this is possible any more in light of what happened with Muthukrishnan?
Muthukrishnan, who pursued a PhD at JNU's Centre for Historical Studies, was from our district, Salem. He completed his BA and MA in History from one of Tamil Nadu's oldest institutions — the Government Arts College, Salem. He did his B Ed at the Ramakrishna College in Coimbatore, following which, he earned an M Phil from the University of Hyderabad. I had met him here, when I had gone to address a group of Tamil students, and had appreciated his grit in having made it to Hyderabad all the way from a government college in Salem.
He went on to pursue doctoral studies at JNU, after a lot of hard work and perseverance. He was suddenly found hanging from a ceiling fan inside his friend's house and is alleged to have committed suicide. His motives are yet unknown.
Muthukrishnan's family background mirrors that of 90 per cent of our government college students. His father was a watchman and mother, a daily wager. Of his three sisters, one is married and another engaged. They live in Swaminathapuram, Salem.
How did he manage to study? He did a lot of odd jobs, all of which involved physical labour. Muthukrishnan even sold tea, earning Re 1 per cup; he would sell up to 300-400 cups of tea a day. He also waited tables at restaurants.
Despite working, he was a regular at the college library, while the District Central library, beside the college, was a second home. There are professors who encourage students like him; there are also others who make fun of them. In fact, Muthukrishnan swore that he would study at JNU and return to this college as a professor, after one of the teachers had insulted him. It was his dream to become a history professor, but English was a barrier. So, he took English lessons from a private tutor. It seemed to have helped. His friends said he could hold his own in hour-long conversations in the language.
Muthukrishnan preferred to be addressed as 'Rajini Krish' by his friends. He also had a Facebook account by the same name. But why would a youngster of this generation relate to the yesteryear actor? It was probably because of the roles the actor essayed — mostly of hardworking men from poor backgrounds, achieving success through honest means.
Muthukrishnan had an appetite for books by renowned historians such as Romila Thapar, R S Sharma and Damodar Dharmananda Kosambi. He felt his entry into JNU was his 'historic moment', which he achieved after four years of repeated attempts at written exams and interviews, and had planned to write a book chronicling his journey to the university, under the title 'A Junket to JNU'.
His death now evokes a hundred questions and fears in my mind. Can we ever cite Muthukrishnan as an example to encourage other passionate students? What if they retort: 'Do you want what happened with him to happen to us?'.
Why is it so difficult for doors to open for students pursuing their education in Tamil? North Indian students have an option to write the entrance examinations in either Hindi or English. Our students, in spite of learning English for 10 years in school, still approach it with a sense of fear. We do not learn Hindi at school. Even if we do, it is still alien to us, just like English, because 'Tamizh' belongs to a different language family — the Dravidian family.
We are compelled to take entrance tests in an unfamiliar language. Why such discrimination against people of the same country? Why do we not have the option to learn in our mother tongue? If all our energy and drive must be invested in mastering an alien language, how do we focus on knowledge?
Should it also be so difficult for an Indian to get to the Capital of his country? Is this how a Capital should welcome him? By taking his life? It is said that Muthukrishnan was asked to tear away a poster of Dr Ambedkar that he had stuck in his room. If Jawaharlal Nehru University does not have place for Ambedkar, isn't that a matter of shame?
I consider it part of my responsibility as a teacher to push my students towards studying and away from jobs that demand physical labour. Muthukrishnan has now made me contemplate on that responsibility. We are probably meant to take up what jobs we get, eat what is available and continue doing the same kind of work for generations without aspiring for education, research, or anything bigger.
Many of our students enter the police and the military force. Some may rise a little, appear for and clear Group IV examinations, eventually being placed as office clerks. That, it seems, is our limit. These are jobs meant for sacrificial lambs. Why should Muthukrishnans aspire for more? How can we deem ourselves deserving of research and crap?
This will be my message to my students henceforth. And this is my 'historic moment'.
The writer, a Tamil novelist and poet, is best known for his novel Mathorubhagan (One Part Woman). This article is translated from Tamil by S Sindhu.