Wednesday, Nov 13, 2013, 6:58 IST | Place: Mumbai | Agency: DNA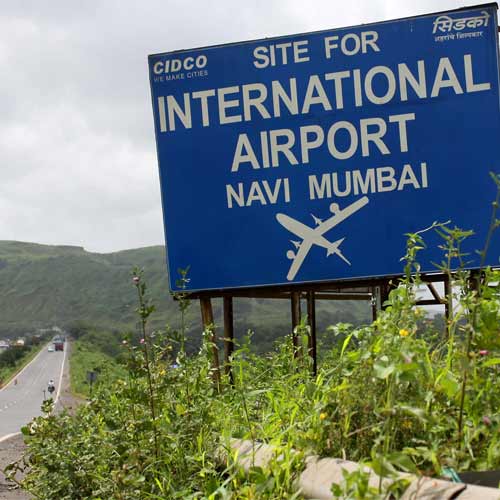 Pic for representational purpose. – Nandu Kurne/DNA
Nearly 700 families from six villages in Raigad district have rejected the 'best offer in the country', as termed by chief minister Prithviraj Chavan at the end of the meeting held between the state government and the leaders of the Navi Mumbai airport project affected people (PAP) at Mumbai on Monday.
The villagers said their leaders agreed to the state government offer without consulting them. "We had demanded Rs6.25 crore per hectare as cash compensation along with 35% developed plot when we had a meeting with the members of Prakalpagrast Sangharsh Samiti before they (the committee members) sat for discussions with the chief minister," Sadashiv Patil, one of the committee members from Pargaon village, said.
"But the committee leaders, including MLAs Vivek Patil and Prashant Thakur, on behalf of the villagers agreed to the offer put before them by the City and Industrial Development Corporation (Cidco) and the state government.
"We strongly oppose it. We want to tell the authorities that if they don't agree to our demands we will not allow the project to happen."
Besides Pargaon, those from Ovala, Vaghivali, Kolhi, Kopar, and Dungi are opposed to the Cidco offer.
Patil said the Pargaon and Ovala villagers will be the major losers if the airport comes up based on the Cidco offer. These are the two villages from where the state government is still to acquire the land.
"Pargaon village is the place where the runway of the proposed airport will come up. If the state government does not accept our demand, we will not give our land at any cost. Even if state government decides to scrap the project, we are not concerned. The airport will come only if our demands are accepted," Mahendra Patil, another leader and sarpanch of Pargaon, said.
The legislators, Thakur and Patil, met aggrieved villagers at Dapoli near Pargaon on Tuesday and tried to convince them.
According to the MLAs, the Cidco has made the best offer and villagers should accept it so that the airport project isn't delayed any further.
Later talking to reporters, Patil said: "There seems to be some misunderstanding among the villagers and so they are opposing the state government package. I will meet the villagers and try to convince them by explaining the advantages of the offer, which will be beneficial to them in the future. I am confident of convincing them. Hopefully, they will agree to the state offer," Patil said.
The Uran legislator said he will have no choice but to go with them if the villagers remained adamant. "I have full faith in the villagers and will do all I can to convince them," Patil said.
Thakur, who represents Panvel constituency in the state assembly, said the difference between committee members and villagers is not good for the project. He said he would speak to the villagers so that they agree to the proposal.