CBFC chief Pahlaj Nihalani just defied all logic in his recent urge to cut the word 'intercourse' from SRK and Anushka starrer Imtiaz Ali's next, Jab Harry Met Sejal.
In one of the trailers of Jab Harry Met Sejal, Anushka Sharma talks about 'intercourse', as she tells him that just in case they end up having a sexual intercourse, there won't be any legal complications in an indemnity bond she hands over to him.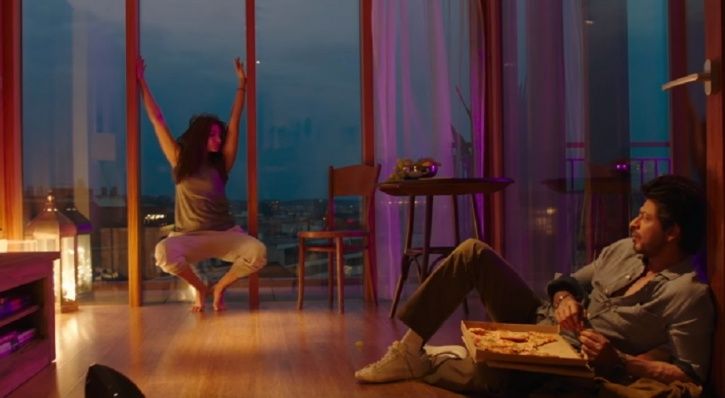 In an interview to The Quint, CBFC chief Pahlaj Nihalani said, "We have granted a U/A to the trailer on the condition of deletion of the dialogue about the intercourse…But they have not come back to us with the deletion. So in principle, the trailer has not been passed yet."
While sex is a more commonly and casually used term in general, intercourse is a more technical and scientifically used term among educated classes. Here's a basic definition of 'intercourse' that he could have simply entered into Google search!
In the past, Mr. Nahalani has objected to the middle finger shown in the poster of 'Lipstick Under My Burkha'. He told Hindustan Times, "We've taken note of the poster. Showing the middle finger is impolite in any society. And it should be discouraged. I don't think disapproving of this obscene gesture would be considered primitive or regressive in any society, except maybe in ours. We love to show our middle finger at anyone who champions sobriety and grace in our conduct." He also added, "We at the CBFC would rather do our jobs honestly than compete for the honour of being cool and trendy."
Earlier, our Queen aka Kangana Ranaut spoke about how the Censor Board of Film Certification blurred a bra in her iconic movie Queen. TCBFC's nonsensical cuts also axed Baar Baar Dekho. Apparently, a scene where Katrina's bra was showing and the mention of Savita Bhabhi didn't go down well with the board and they decided to chop it off!
Kangana once said that a woman's bra is not a danger to society, and clearly, intercourse also doesn't pose any danger to the society. That's how people are born Mr. Nahalani. Or, are they born out of photosynthesis?
Watch the trailer of Jab Harry Met Sejal which talks about intercourse here.
http://www.desimartini.com/news/bollywood/open-letter-pahlaj-nihalani-intercourse-jab-harry-met-sejal/article55346.htm