Kathikudam Police Burtality: Open Letter To Chief Minister of Kerala
By S.Faizi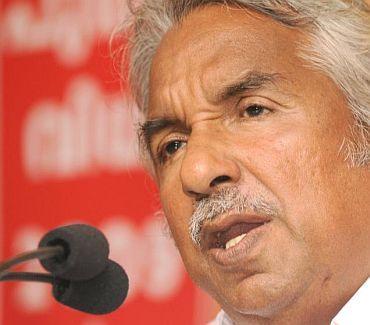 To,
Shri Oomen Chandi
Chief Minister of Kerala
[email protected] 
Cc: [email protected]
Dear Shri Oomen Chandi,
I am shocked to hear from colleagues in Kathikudam of the brutal attack by the police on the people peacefully removing the illegally laid effluent pipe of the Nitta Gelatin Company. The people were discharging the legal responsibility of removing the pipe laid through a private citizen's land without his consent and through the Panchayat land against the order of the Panchayat. While it was the natural duty of the police to support the Panchayat and the people in enforcing the Panchayati Raj Act of Kerala, they launched a rabid war on the people.
They behaved as the criminal formation in uniform, as the Allahabad High Court had observed of the police, and we cannot afford such a formation at the tax payers cost. In the interest of the rule law, may I call upon you to immediately suspend the policemen/women who have perpetrated this heinous crime on the peaceful gathering. This people, sir,  were asserting their right to life as provided by Article 21 of the Constitution. And they were also discharging their Constitutional fundamental duty as citizens of India as required by  Article 51A. All these make the police crime squarely heinous.
The entire crisis has happened because of the failure of the Pollution Control Board, which has no reason to exist to sabotage the laws.  The Plachimada High Committee where I was its expert member along with the then Chairman of the PCB among others was entirely convinced that the PCB is a public waste and must be disbanded. And that experience is repeated over and again. I would call upon you to disband the PCB and its corrupt bureaucracy and institute a new system that can truly discharge its statutory function.
Sincerely
S.Faizi
S.Faizi
Ecologist
Thiruvananthapuram, India
[email protected] 
Member: UN Biodiversity Convention's Expert Group on  Biodiversity and Development
Board Member: CBD Alliance www.cbdalliance.org 
Editorial Board Member: Square Brackets (published by the CBD Secretariat)
Consultant (Biodiversity): UNDP
Expert Member: Plachimada High Power Committee