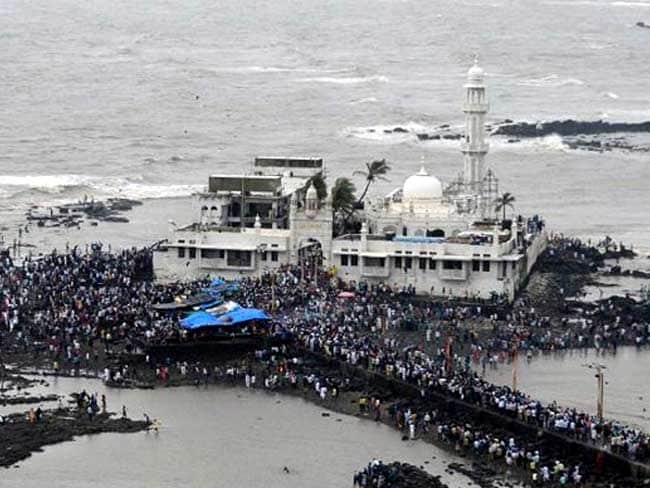 MUMBAI: 
 The
Bombay High Court
today said it would wait for Supreme Court's ruling on entry of women in
Sabarimala temple
of
Kerala
before deciding on a similar plea in case of Haji Ali Dargah.
A bench of Justices VM Kanade and Reveti Mohite-Dere was hearing a Public Interest Litigation (PIL) challenging the decision of Haji Ali Trust to ban the entry of women in the sanctum sanctorum of the historic Dargah.
The judges said both the matters were similar involving entry of women in the religious shrines, and hence they would like to see what view the Supreme Court will take on the issue before they give a ruling on the interim relief sought by the petitioner in the Bombay High Court.
The petition had sought interim relief by way of allowing women to enter the sanctum sanctorum at Haji Ali Dargah until the matter is finally decided by the court.
The court also asked Advocate General Srihari Aney to submit arguments on the next occasion in this case involving a 'sensitive' issue, while posting the matter on February 3.
In the Supreme Court, a petition has sought entry for all women and girls in the Sabarimala temple which, as a practice, does not allow girls after attaining puberty to enter the premises. The temple, however, allows only those women to enterwho have reached the menopause stage.
The top court had on January 11 questioned the age-old tradition of banning entry of women of menstrual age group in the Kerala temple, saying this cannot be done under the Constitution.
In the High Court, a petition has raised a similar issue — that of ban imposed on entry of women in sanctum sanctorum of Haji Ali Dargah. It prohibits women irrespective of their age.
The trustees of Haji Ali Dargah had told the court earlier that entry of women in close proximity to the grave of a male Muslim saint is considered as a grievous sin in Islam.
The court had then asked the trustees to reconsider their decision, following which the Trust met and reconsidered their decision while taking the same view of banning entry of women in the Dargah.http://www.ndtv.com/mumbai-news/order-on-womens-entry-in-haji-ali-dargah-after-supreme-court-verdict-on-sabarimala-1267214