Somnath Bharti behaving like a professional criminal: Cops say AAP leader a slippery customer but will be nabbed soon
Just where is Somnath Bharti, former Law minister of Delhi? On the run after the Delhi High Court rejected his anticipatory bail plea, the controversial legislator from the Aam Aadmi Party has managed to dodge the police for four days now. The police say he has proved to be a slippery customer but it's only a matter of time he got into their net.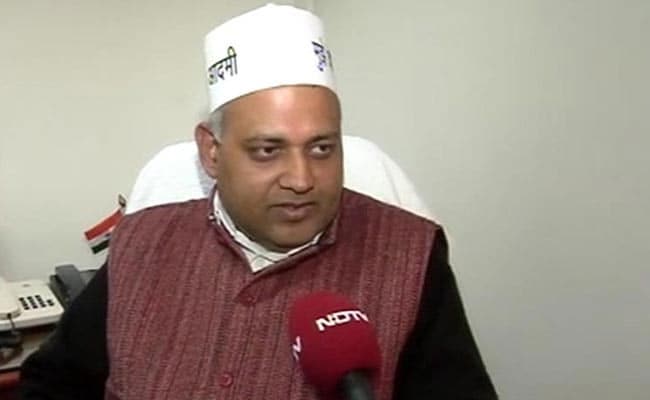 Bharti is wanted by the police after his wife Lipika Mitra lodged a case of domestic violence and attempt to murder against him. If sources in the police are to be believed, he is in the company of people with criminal record and keeps changing his location.
"On Wednesday, his location was traced through our technical surveillance in North East Delhi. He changed his location on Thursday morning and was spotted in a village near Agra. But by the time our team reached there, he switched off his cell phone and fled the place. His phone has been found active once again and its location is somewhere in the bordering areas of Haryana and Western Uttar Pradesh," a senior Delhi Police official told Firstpost.He further claimed that the AAP leader is being protected by four-five persons with criminal background.
When asked how soon he will be arrested, another official close to the development said, "He (Bharti) can be picked up any time because his movement is being closely monitored. He is out of our clutches because we do not, in fact, want to arrest him till Monday. But we are raiding all his possible hideouts to mount pressure on him."
Bharti has moved the Supreme Court seeking protection from the arrest. The matter will be heard on Monday. He has urged the apex court to direct the police not to arrest him till his petition challenging the High Court order is decided.
Following an FIR lodged against him by his wife Lipika Mitra under IPC's sections 498A (domestic violence), 313 (causing miscarriage without women's consent), 324 (voluntarily causing hurt by dangerous weapon), 506 (criminal intimidation), 307 (attempt to murder), 406 (criminal breach of trust) and 420 (cheating), a city court had issued a non-bailable warrant against him.
Meanwhile, the Delhi Police say Bharti is behaving like a "professional criminal". "Instead of joining interrogation and cooperating with us, he (Bharti) is playing the game of cat and mouse. In a nut shell, he is behaving like a professional criminal. But we will soon arrest him," Joint Commissioner Dependra Pathak told Firstpost.
The police have formed several teams which are raiding all potential hideouts of the ex-minister. They are also questioning his relatives, close associates, secretaries and party workers. So far, over 10 persons have been questioned in this regard.
http://www.firstpost.com/politics/somnath-bharti-behaving-like-a-professional-criminal-cops-say-aap-leader-a-slippery-customer-but-will-be-nabbed-soon-2445814.html