Sets of Padmavati were attacked and set on fire in Kolhapur on Tuesday. Director Sanjay Leela Bhansali is said to be safe.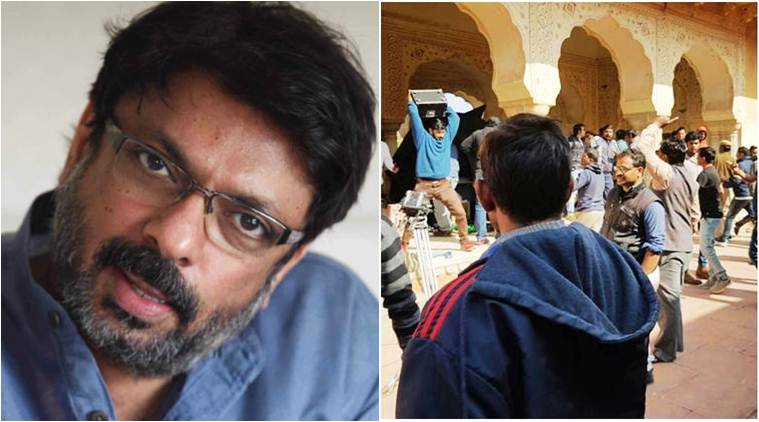 After the set of Padmavati was vandalised and he was roughed up by members of the Rajput Karni Sena during the January schedule of the period drama at Jaipur's Jaigarh Fort, Sanjay Leela Bhansali moved to Kolhapur early this month to quietly resume filming battle sequences on 50,000 sq ft of the scenic Mhasai Pathar plateau. Trouble struck at around 12.30 am on March 15.
"We don't know yet who these people are as investigation is on. Boxes containing costumes and jewellery of junior artistes were burnt but no one was injured," SLB Films CEO Shobha Sant informed Mirror.
According to an onlooker, 25 to 30 men descended on the site under the cover of darkness with petrol bombs. The stable was one of their targets. "The crew caught two of the vandals but their accomplices then attacked the film unit and together they fled the scene," said Senior Inspector Dhanya Kumar Godse of Panhala police station.
Following the incident, Minister of State for Home, Deepak Kesarkar, stated that SLB had declined night security. "Earlier, we had deployed one officer and five constables during the day. It has now been upgraded to full time with one officer and 12 constables," he said.
Meanwhile, designer duo Rimple and Harpreet Narula are in shock after the costumes they'd worked on for months were torched. "Something so unfortunate has happened because of illiteracy in our country. We will work day and night and make up for the damages," Rimple said.
Sources reveal that Bhansali visited the site on Wednesday morning and then returned to the hotel. The shoot has been on for around eight-10 days with four-five days' work pending. None of the film's three leads—Ranveer Singh, Shahid Kapoor and Deepika Padukone— were a part of this schedule.
The spokesperson from Bhansali Productions said in a statement, "The sets of Padmavati set in Kolhapur in Maharashtra region witnessed an unfortunate incident last night at around 12.30 am, when certain miscreants attacked the film's set and set it on fire in an attempt to damage the property.
A complaint has been filed to investigate this matter further, but we are grateful that there has been no loss of life or harm to anybody on the set. While, thankfully the incident occurred after we had wrapped our shoot for the day and all the artistes, cast and crew were safely away; unfortunately, around 70–80 per cent of costumes and jewellery for the movie have been destroyed." At the time of going to press, sources said the makers are still undecided on whether to stay back and complete the shoot or return to Mumbai.http://mumbaimirror.indiatimes.com/entertainment/bollywood/another-attack-on-sanjay-leela-bhansalis-padmavati-sets-in-kolhapur/articleshow/57657987.cms?