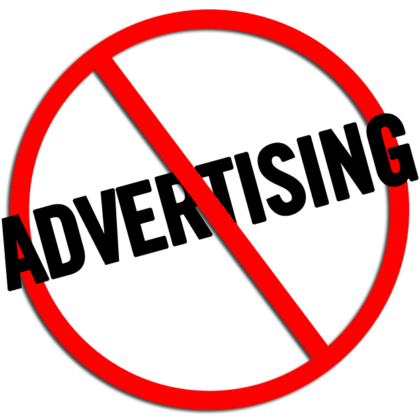 New Delhi,:: A Parliamentary panel has recommended a ban on showing "misleading" advertisements on television about traditional medicines providing relief in serious ailments and suggested penalizing the offenders by amending the relevant law.
The Parliamentary Standing Committee on Health and Family Welfare in its 95th report on Demands for Grants 2016-17 of the Ministry of AYUSH noted that there has been recurring delay in amending the Drugs and Magic Remedies (Objectionable Advertisements ) Act 1954.
"The committee recommends that the Ministry should vigorously pursue the matter of amending the said Act and Rules thereunder.
"The committee also recommends that apart from giving sharper teeth to the Drugs and Magic Remedies Act, a provision should also be incorporated in the relevant rules to ban such practices and penalize offenders," the committee chaired by Ram Gopal Yadav said in its report.
The Act controls advertisements of drugs in India. It prohibits advertisements of drugs and remedies that claim to have magical properties.
The committee said that though the process of amending the said Act and Rules has been set in motion, its logical culmination is "still some distance away".
The committee said in its earlier reports it had been commenting upon the misleading advertisements concerning AYUSH remedies over TV, radio and in the print media and exhorting the Ministry to take necessary remedial measures.
It noted that the oft-repeated contention of the Ministry in this regard has been that due to ineffectiveness of the Drugs and Magic Remedies (Objectionable Advertisements) Act 1954, it has not been possible to take stringent action against the misleading and exaggerated claims of efficacy of AYUSH remedies.
The Ministry had also constituted a task force for suggesting amendments to the Act on the recommendation of the committee.
The committee's report said that the Ministry had informed that the Department of Health and Family Welfare, under whose jurisdiction task force for suggesting amendments to the Act was constituted, has been requested to expedite consolidation of amendment provisions.
The Indian Medical Association (IMA) had recently issued a circular to all its 2.5 lakh members warning them not to advertise "no cure, no payment" or "guaranteed cure" claims stating both violated Medical Council of India (MCI) Code of Ethics Regulations as well as Drugs and Magic Remedies Act.
The circular was issued in the wake of a case against a doctor couple running an in vitro fertilisation (IVF) clinic in Mumbai's Colaba. Their licences were suspended by the Maharashtra Medical Council (MMC) for three months following complaints that they put out advertisements promising guaranteed pregnancy on their clinic's website and even offered to refund the money if treatment failed.