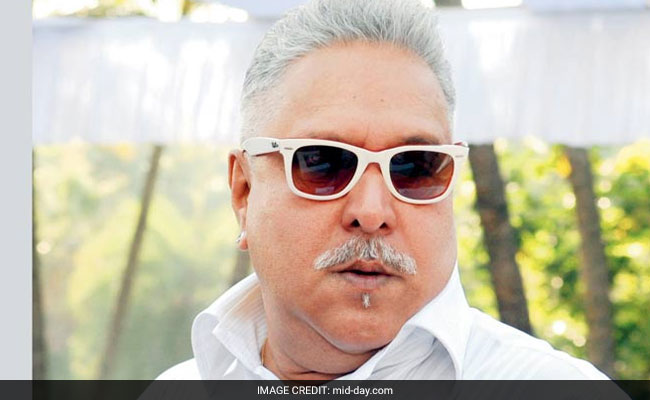 A farmer from
Pilibhit
was left running from pillar to post since September, when a
Mumbai
branch head of Bank of Baroda wrote to the bank's Nandgaon branch asking them to freeze two his accounts. The reason: He was apparently a guarantor for one of disgraced tycoon
Vijay Mallya's
loans!
Manmohan Singh, a resident of Khajuria-Nibiram in Pilibhit district's Bhilsanda block, is a farmer who owns eight acres of farm land. He has an account in the Nandgaon Branch of Bank of Baroda. He also had a farming loan account in the bank after he borrowed Rs. 4 lakh.
Recently, Singh found out that the bank has frozen both his accounts. Taken by surprise as he had paid back Rs. 32,000 just before the freezing, Singh approached the bank manager wanting to know the reason for blacklisting him.
That is when to his surprise, he was told the Mumbai branch had specifically asked for his account to be frozen as he had stood as guarantor to Vijay Mallya, from whom banks are seeking to recover over Rs. 9,000 Crore in bad loans.
Singh, who had only seen and heard about Mallya in the news, was shocked, as he had never been to Mumbai or even knew of Mallya's existence till he became front-page news. After a lot of effort, he managed to convince the local branch manager that such a humble farmer as him could never have been guarantor to a multi-millionaire borrower like Mallya.
On verifying his accounts, the local manager wrote back to the Mumbai branch, asking them for permission to de-freeze Singh's accounts. Finally on Friday, the Mumbai branch responded positively, asking the Nandgaon branch to open Singh's accounts.
BoB officials in Mumbai could not be reached for comment. Nandgaon Branch Manager Mangeram told Jagran: "It is surprising that a small farmer was shown as a guarantor of Vijay Mallya."
It is not yet clear how the error occurred or whether the lapse will be probed. Securing loans using fake guarantors is not unheard of in smaller bank branches. Mallya has been on the run since March 2, when public sector lenders to whom he owed more than Rs. 9,000 crore moved the Debt Recovery Tribunal against him.