During 2001-06, Essar tapped ministers, industrialists, bureaucrats, says SC lawyer; Essar calls it baseless charge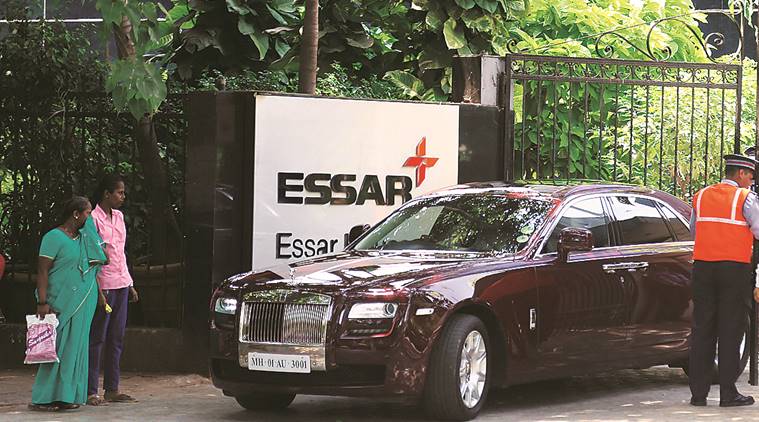 Among those Essar allegedly tapped: Ambani brothers, Suresh Prabhu, Atal PMO staff, present Home SecretaryFor five years, between 2001 and 2006 — spanning one NDA and one UPA government — the Essar Group allegedly tapped several telephones of VVIPs, including Cabinet ministers, corporate chiefs Mukesh Ambani and Anil Ambani and many bureaucrats.
The purported conversations that were thus recorded reveal widespread peddling of influence in corridors of power, "corruption in the business milieu," brokering of deals and blurring of lines between business and government.
This is according to a 29-page complaint submitted on June 1, 2016, to Prime Minister Narendra Modi by Suren Uppal, a Delhi-based Supreme Court lawyer who claims to represent the Essar employee who allegedly tapped the phones.
According to the complaint, among those who were allegedly tapped were: present Railway Minister Suresh Prabhu, former ministers Praful Patel and Ram Naik; Mukesh Ambani, chairman of RIL; Anil Ambani, chairman of the ADAG group; his wife Tina Ambani; several top officials of their companies; late Cabinet minister Pramod Mahajan; MP Amar Singh.
Others on the list include current Home Secretary Rajiv Mehrishi; former chairman of IDBI Bank P P Vora; former CEO and MD of ICICI Bank K V Kamath; former joint managing director of ICICI Bank Lalita Gupte.
There is another list of prominent persons who allegedly figure in the conversations. Some of them are: then PMO officials Brajesh Mishra and N K Singh; politicians Ram Naik, Kirit Somayia, Jaswant Singh, Piyush Goel, Sudhanshu Mittal and others include Sahara chief Subroto Roy and filmstar Amitabh Bachchan.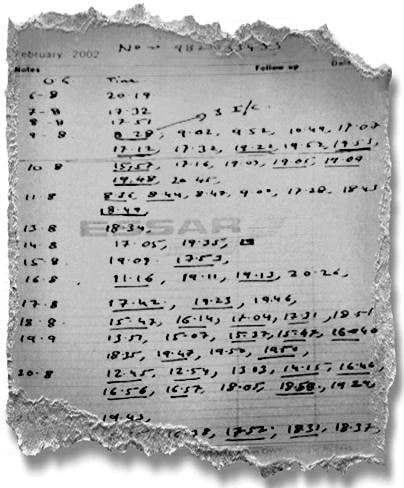 Handwritten diaries and detailed logs of time and targeted numbers kept track of alleged intercepts, according to Suren Uppal, a Delhi-based Supreme Court lawyer who sent his complaint to the Prime Minister.This complaint comes at a time when the Supreme Court is hearing a PIL moved by the Centre for Public Interest Litigation seeking a court-monitored probe into an alleged nexus of the Essar Group with some politicians, bureaucrats and journalists to promote its business interests, as first reported by The Indian Express. Essar has denied any wrongdoing.
Two months ago, Uppal had sent a "caution notice" to the top brass of the Essar Group and other corporates involved on behalf of his client, a former Essar employee Albasit Khan, who claimed to have supervised the tapping operations.
Khan, Uppal said, was head of security at Essar when he intercepted these phones and recorded their conversations, he claimed, on instructions from the management.
Uppal has alleged that it was Essar's Prashant Ruia and Ravikant Ruia who told Khan in 2001 (when he was briefed on his role) "that since their company was already a telecom licensee for cellular operations under M/s Hutchinson Essar, the company is required under its statutory obligations to support the government investigations by intercepting and tapping such phones which are under Government surveillance and thus assigned the responsibility of recording and providing the recording conversations to the management of the company…"
Uppal now alleges that Khan has gone undercover and may have been "influenced" by Essar. The Indian Express visited Khan's residence on Warden Road, called and messaged him but he was unavailable for comment.
The Indian Express has accessed copies of all complaints filed by Uppal, has heard some of the purported key intercepted conversations and obtained some transcripts as well but is not in a position to authenticate these conversations.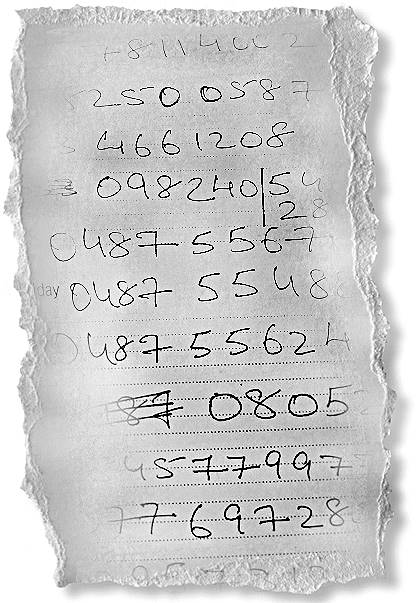 "I want the Government to investigate these illegalities even if Albasit Khan is no longer with me. Eventually, I want the apex court to set up a probe team for the case," Uppal told The Indian Express.
His caution notice, sent to Essar Chairman Shashikant Ruia, Prashant Ruia, Ravikant Ruia and Anshuman Ruia, is dated March 2, 2016.
"The privacy of certain officials, confidentiality and secrecy of Government decisions and policies, sanctity of judicial decisions and pronouncements, national safety and security have been grossly abused and compromised," says the notice, "with M/s Essar's intentionally intercepting, tapping and recording personal/public information, in blatant violation of the Licensing Policy in the Telecom Sector."
In his notice, Uppal has said that Khan, employed with the group for over a decade as its security head, handed over "hundreds of audio cassettes containing thousands of conversations" that were purportedly intercepted.
When contacted and asked about Uppal's notice and its allegations, the company said: "We strongly suggest that The Indian Express check the veracity of the allegations made in the so-called caution notice before publishing a story. The caution notice referred to in your questionnaire is completely false and baseless and we have replied to the same accordingly."
Uppal's notice narrates the sequence in which the interceptions were allegedly done. He has claimed that Khan had a drug-enforcement background and was persuaded by Prashant Ruia in 1999 to join the Essar Group and handle its "sensitive" security operations. He worked in the Group from 2001 to 2011.
Several Essar officials have been named, who according to the lawyer "used to create special mobile SIM cards or the mobile interceptor mobile SIM cards, through which the targeted cell phones (allegedly instructed for Government surveillance) could be intercepted…"
Curiously enough, on May 24, 2011, the notice says, Essar officials alleged that Albasit Khan had unauthorisedly kept back some recorded conversations which is what led to him tendering his resignation the same day.
The proprietors of the Essar group are facing prosecution in the 2G allocation case.http://indianexpress.com/article/india/india-news-india/essar-tapped-ambani-brothers-suresh-prabhu-atal-bihari-vajpayee-pmo-staff-rajiv-mehrishi-2857573/