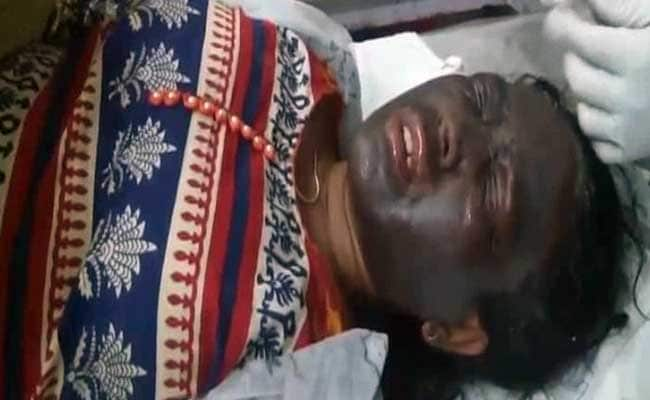 NEW DELHI: 
 A relative of Soni Sori today alleged Bastar police is "threatening and harassing" the
AAP
leader's family in the garb of probing the recent attack on her and sought President
Pranab Mukherjee
's intervention into the matter.
Addressing a press conference in New Delhi, Ms Sori's nephew and activist Lingaram Kodopi accused the police of "coercion" claiming that Ms Sori's relatives are being picked up randomly and being forced to give statement that the attack on her was "orchestrated" by her to gain sympathy.
"What is happening in the name of investigation is harassment and the police are trying to frame us. Police are forcing us to state that the attack on her was either the result of some personal dispute or orchestrated by herself in order to gain sympathy," he claimed.
In his letter, Kodopi has urged the President to intervene in the matter while also seeking an appointment. "The Special Investigation Team (SIT) probing the matter is harassing and threatening me and other relatives of Soni Sori," the letter said.
44-year-old Sori, a popular tribal activist, was attacked with some acid-like substanceallegedly by a group of youths last month.
She was initially treated at a hospital in Jagdalpur in Chhattisgarh's Bastar district and later brought to Delhi. She returned to her native place earlier this month.
Mr Kodopi (29) alleged that a senior IPS officer heading the entire operation had framed him earlier in a case.
"Police picked up Sori's father and two other relatives and harassed them. When I called up the police control room, an officer who did not name himself snatched the phone from the operator and started to abuse me. He asked me to come to the police control room immediately," he claimed.
"After Soni Sori's father returned home, he told us that the senior IPS officer called his daughter a prostitute and claimed that police officers had sexually assaulted her," he further claimed.
These allegations are also mentioned in the letter to the President.
Senior lawyer Vrinda Grover, who is counsel to both Ms Sori and Mr Kodopi, raised questions on the intentions behind the setting up of the SIT to probe the attack on Ms Sori.
"The SIT was set up not immediately after the attack on her but only after she reached Delhi and the matter was taken up by national media and activists here," she said.
Even the NHRC was "reluctant" in recording statements in the case citing that the investigation by the SIT is underway, she added.http://www.ndtv.com/india-news/police-threatening-and-harassing-soni-soris-family-says-relative-1289358