AKHIL BHARATIYA JANWADI MAHILA SANGHATANA
E-5, Ensa Hutments, Mahapalika Marg, Near Mumbai Marathi Patrakar Sangh, Mumbai 400 001
Tel: 022-65286823
20th August 2013
PRESS RELEASE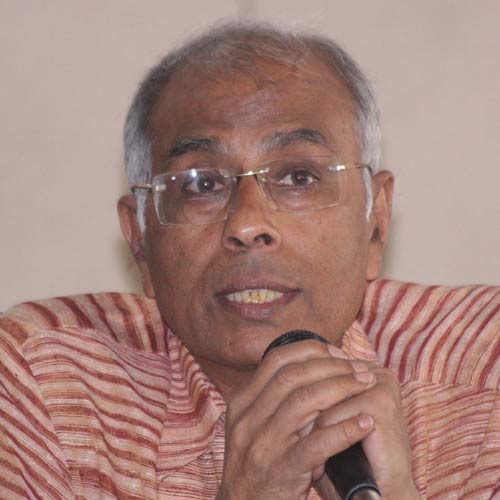 AIDWA STRONGLY CONEMNS FATAL ATTACK ON DR NARENDRA DABHOLKAR  – THE VOICE OF REASON AND RATIONALITY 
The Maharashtra State Committee of the Akhil Bharatiya Janwadi Mahila Sanghatana (All India Democratic Women's Association – AIDWA) strongly condemns the fatal attack on Dr. Narendra Dabholkar in the early hours at Pune today. We demand that the government should spare no efforts to find the assailants and they be awarded the severest of punishment.
Dr. Dabholkar, who was the Editor of the progressive weekly "Sadhana" and the founder and architect of the rationalist, Anti-Superstition Movement in Maharashtra was a pillar of the progressive, secular movement in the state. He strived day and night to emancipate ordinary people from the shackles of superstition and fraudulent "Godmen" who exploited them for commercial purposes. He drafted the pioneering Anti – Superstition legislation and made ceaseless efforts to have it passed in the Maharashtra State Assembly for the last several years. But the ruling parties always avoided it for fear of losing political support from its opponents. But Dr. Narendra Dabholkar remained unfazed. He strongly believed that regressive ideas have to be countered with the voice of reason. Due to his uncompromising stand he was constantly threatened by reactionary forces who tried several times to disrupt his public meetings and programs. It is indeed shocking that the Government of Maharashtra did not heed to these threats, and did not make efforts to reign in the communal and sectarian organizations responsible for these attacks. We strongly condemn the Government of Maharashtra for its inaction.
Dr. Dabholkar was a strong supporter of gender equality. He was deeply concerned with the adverse impact of superstitions on women and made it a large focus of his work. He also drew attention to the impact of addictions, especially liquor, which creates havoc in the lives of women. He was the prime mover behind a state wide anti-liquor platform. He was a strong opponent of the caste system and supported many couples who opted for self choice inter-caste inter-community marriages. He was an active participant in the movement for "One Village One Water Source" (Ek Gaav Ek Panavthaa Chalwal) that opposed separate water sources for dalits and untouchables in rural Maharashtra.
The fatal attack on Dr Dabholkar at Pune represents an attack on the entire left, secular, democratic, progressive and Phule Ambedkarite tradition of Maharashtra. In the present juncture, conservative right wing forces are trying to garner strength and are making an effort to weaken this progressive legacy. They pose a serious challenge to the women's movement.  We are sure that all the women's organizations as well as all progressive secular movements will rise to the challenge and strongly resist these forces.
Mariam Dhawale             Kiran Moghe             Sonya Gill             Hemalata Patil
President                 Vice-President          Secretary                     Treasurer
9869457586             9422317212           9869250126                    9323178519