PRESS RELEASE, APRIL 28 , 2013, Mumbai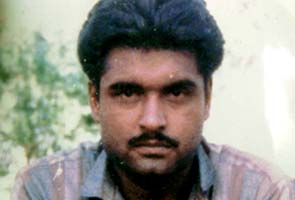 The Indian chapter of Pakistan–India Peoples' Forum for Peace & Democracy (PIPFPD) condemns the brutal attack on Sarabjit Singh, an Indian death row prisoner in the Lahore's Kot Lakhpat jail yesterday. He was attacked with bricks and blades. He is now being treated in the Lahore's Jinnah hospital and is in the ICU and said to be out of danger.
The authorities have registered a complaint against Amir and Mudassar. Both of them are death row convicts. An inquiry has been launched. FIR also says the prisoners Safdar and Ehsanul Haq tried to protect Singh during the attack. Sarabjit Singh was apprehensive about attack on him. His sister Dalbir Kaur had also expressed her concern earlier.
Sarabjit Singh has been in the Pakistan jail for over 21 years. He was charged with serial blasts in Lahore, Multan & Faisalabad and was sentenced to death. His mercy petition was rejected by ex Pakistan President Pervez Musharraf. But, when Pakistan Peoples' Party (PPP) led government came into power in 2008 they put off Sarabjit's execution for an indefinite period. Many Indian, Pakistani and peace loving people from across the globe has repeatedly appealed Pakistan to release and repatriate him to India.
We feel a high level, independent inquiry need to be set up to look into the incident. The investigation, inquiry need to go to the bottom of it and must punish responsible persons, officials however higher they may be.
As his condition improves he should be immediately released and repatriated to India.
India and Pakistan must take care of each other's prisoners and see that in future no untoward incidences like this take place.
Both the countries should consider adopting a plan  under which if someone is sentenced for many years then he / she can be transferred to his / her own country and spend remaining sentence in their country. India has such kind of agreement with Bangladesh.
E Deenadayalan                      Jatin Desai
Secretary                                Joint Secretary