PRESS RELEASE FROM MAITREE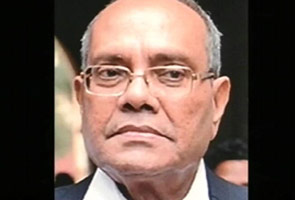 Date: 07th June 2013, Kolkata
We are writing to you on behalf of Maitree, a women's rights network of 60 organisations and individual activists based in West Bengal. We strongly condemn the comments made by the Advocate General of West Bengal on 4th June 2013 at the Calcutta High Court regarding the State Election Commission.
The Advocate General's comment: "The State Election Commission is behaving like a beautiful lady asking for this and that. It is making arbitrary and whimsical desires. Some unreasonable" is sexist and stereotypes women. Instead of legal arguments, the Advocate General distracts from the important political issues and tries to diminish the concerns raised by the Election Commission by resorting to trivial and unparliamentary language to attack his opponent. By doing so, the Advocate General joins a long list of public figures in the country who have made denigrating comments about women which go against the grains of equality and justice.
The comment should be examined within the larger context of increasing violation of women's rights in recent times. If the AG of a state can make such a denigrating comment about women, it sends a wrong signal to the public at large threatening the very safety and security of women. This is most unfortunate since one looks to the higher judiciary to uphold values stated in the Constitution.  Thus his comment is far from being humorous as claimed by him and reinforces deep-seated gender bias. We condemn this as an affront to the dignity of a woman.
We demand public apology from him immediately.
Related articles