A law professor from NLSIU, Bangalore has sparked controversy for his unsolicited comments about a female student's clothes.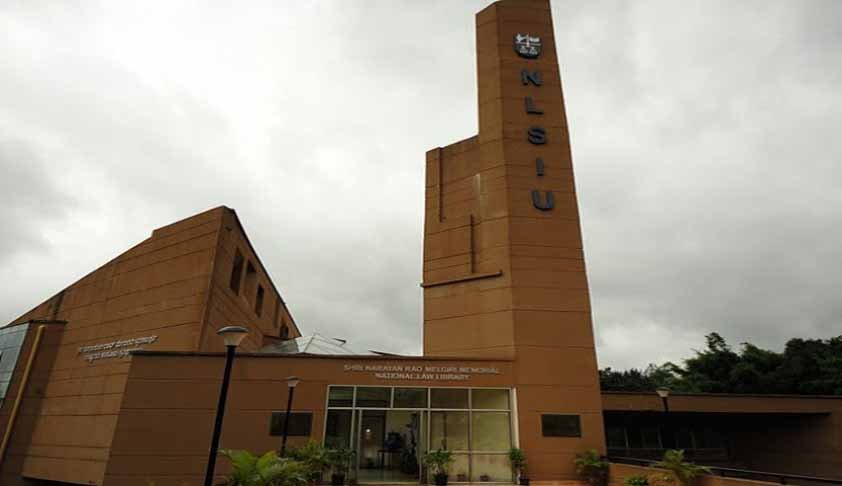 On Monday, Professor V Nagaraj shamed a student for wearing shorts, and placed allegations on her character in front of the entire class. Among several unsavory statements, Professor Nagaraj is alleged to have said, "We all know why parents marry their children off – so that they can have sex. Just because the parents marry off their children for this reason, it does not mean that the children have sex in front of their parents."
In retaliation to the distasteful remarks by the professor, the entire third-year LLB class protested by turning up for said professor's class wearing shorts. They demanded an apology from the professor, but he refused, and still vehemently denies that he made statements like, "You can come to class without a dress also. That is how your character is, I'm going to ignore you."
After a soft protest by a united class of very responsible young citizens who give us hope, the students released a 'statement of condemnation,' and addressed it to all faculty members and the vice chancellor. The statement read:
As many students of the III year batch of B.A., LL.B. (Hons.), NLSIU, we issue this statement strongly condemning the extremely shameful incident in which a Professor has made inappropriate remarks to a III year student in our presence.
We are extremely aggrieved about the fact that:
a. The Professor publicly shamed the student for the clothes she chose to wear, and
b. The Professor cast aspersions on the students character for voicing her concerns.
The incident under protest is as follows:
The student in question, like various other students, had worn shorts to class. On noticing the shorts, the said Professor chastised the student before the entire class by asking her to "dress properly." The student was deeply uncomfortable with the remark, as were many of us, since we do not think it is correct for a teacher to impose his/her notions about appropriate clothing upon the students. The student in question, who was scolded by the said Professor, thought it necessary to further discuss the matter with him and not to overlook it as another instance of moral policing. Upon approaching the teacher and raising objections regarding his statement, the student, to our dismay, was again rebuked by the Professor and was exposed to a plethora of untoward comments.
In the presence of many of us, the Professor went to the extent of drawing an extremely distasteful analogy as to why the student should not wear shorts and said, "We all know why parents marry their children off – so that they can have sex. Just because the parents marry off their children for this reason, it does not mean that the children have sex in front of their parents." (Read the full statement here)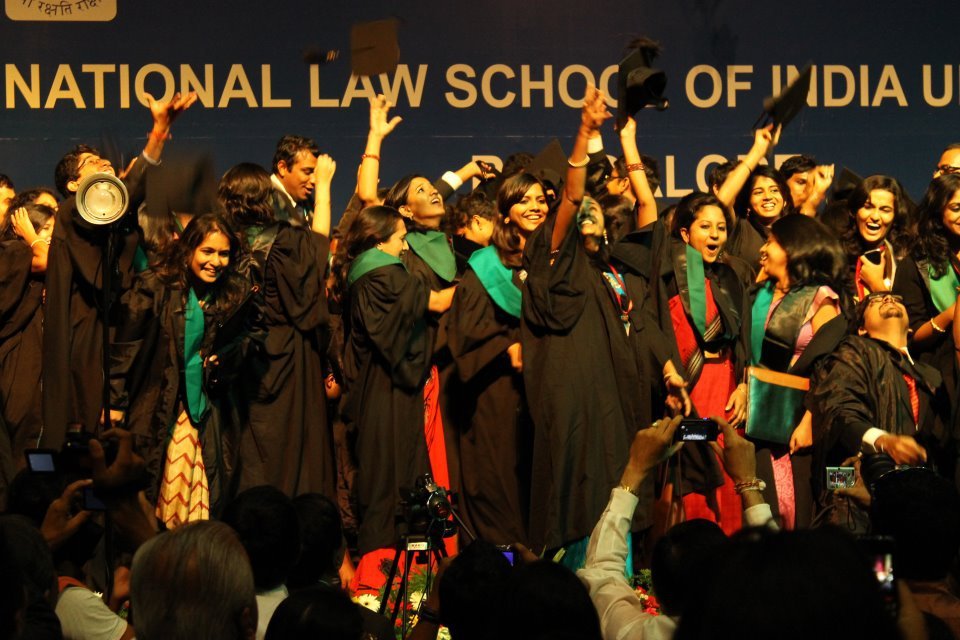 Still in denial about doing anything wrong, the professor used the oldest trick in the book, and told Legally India, "Nothing like (what is described in the statement) happened. Students are making false and baseless allegations. It is for the university authorities to examine this incident. This is the first time that students have made such a statement (whereas) I have been teaching for 27 years."
Like several self-appointed moral guardians of society, Prof V Nagaraj believes that saving our 'culture' is his sole responsibility. What he doesn't realise is that he comes from the same school of thought that places the blame on women for being sexually assaulted because of the way they dress.
The former in-charge of NLSIU's sexual harassment committee, Prof VS Elizabeth, responded with a near perfect statement after the incident, a part of which read:
It is important that all of us, particularly faculty, should think before we make comments, particularly should not be casting aspersions on people's character based on what they wear or don't wear. After all the amount of cloth we use to cover our bodies does not proportionately reflect our morality. Many sexual abusers of children and women most certainly wear more clothes, does it mean that they are more moral than the rest of us?
A university is a supposed to ensure a free and safe environment for students to learn, discuss, and debate without judgement and scrutiny. And it's high time professors start caring more about raising rationally-thinking students rather than yes-men and robots.
H/T: Legally India
http://www.vagabomb.com/NLSIU-Professor-Slut-Shames-Student-Entire-Class-Wears-Shorts-in-Protest/