Sushil Goyal
Tribune News Service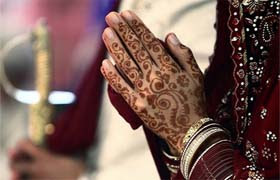 Sangrur, February 2
Over 120 beneficiaries of the Centre's inter-caste marriage scheme have been awaiting award money of Rs 50,000 each for as long as six years. The pending cases pertain to April 2008 to December 2013. All these cases were sent to the state Welfare Department for the release of funds.
Under the scheme, Rs 50,000 is given to the beneficiary couple for solemnising inter-caste marriage where one person must be from the Scheduled Caste community. The Centre and the state government contribute an equal share.
Sources said 10 beneficiaries each had applied for the award money during 2008-09 and 2009-10, followed by 28 in 2010-11, 30 in 2011-12, 24 in 2012-13 and about 20 till December 2013.
The government had last made the payment in April 2011 to eight beneficiaries of the district. They had applied in 2007-08.
When contacted over the phone, a Welfare Department official attributed the delay to non-contribution of its share by the state government on time. However, the officer claimed that funds would soon be made available to the districts for disbursing the award money for cases up to 2009-10.
Endless wait
Over 120 beneficiaries have been awaiting Rs 50,000 each under the Centre's inter-caste marriage scheme
The pending cases pertain to April 2008 to December 2013
To avail benefits under the scheme, one perso