UIDAI has been asked to submit its response on the matter on April 23. The court in the latest order has noted, "on what basis the Aadhaar Card has been issued giving that date of birth, is wholly un-understood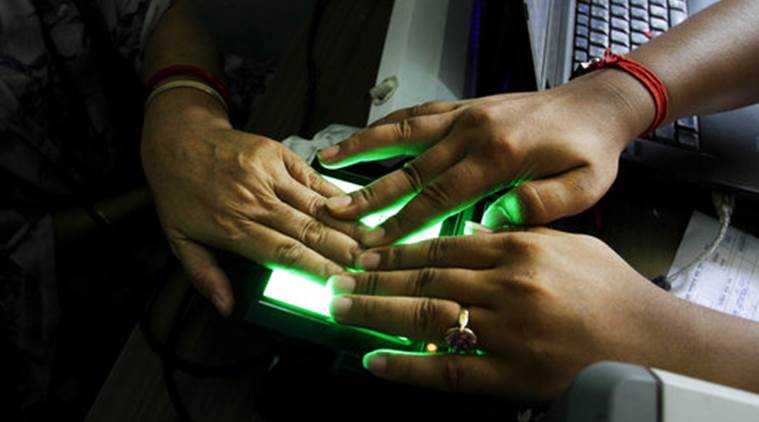 The notice to UIDAI was issued through Assistant Solicitor General of India, Chetan Mittal to probe the Aadhaar issued on the basis of wrong date of birth. (AP Photo/Bikas Das, File)Alarmed over the use of Aadhaar cards containing wrong particulars, Punjab and Haryana High Court has issued a notice to the Unique Identification Authority of India (UIDAI), the nodal agency for the project, and sought a response from it on the matter. Punjab Police has also been directed to investigate an Aadhaar card issued on the basis of a wrong date of birth of its owner. "It is being seen by this Court in such like matters that Aadhaar Cards are produced in Court giving therein dates of birth, some of which are found to be incorrect. '
Consequently, the Director / Deputy Director/ Head of Institution of the Unique Identification Authority of India, Regional Centre, Chandigarh, is ordered to be impleaded as respondent no.11," reads the order passed by Justice Amol Rattan Singh on Tuesday. The notice to UIDAI was issued through Assistant Solicitor General of India, Chetan Mittal. The order has been passed by the bench based on a plea filed by a Ferozepur-based runaway couple, who are seeking protection fearing life threat from their parents and relatives for marrying against their wishes.
When the case came up for hearing for first time before Justice Singh on February 19, the court was informed that the girl is of more than 19 years of age while her husband is of more than 33 years of age. "Neither are the petitioners in any prohibited relationship to each other, nor has any of them been married earlier," the counsel representing the couple told the bench.
The court issued notice to the respondents including the police. However, the bench during the hearing on March 16 was informed that while the family of the man has been contacted, no police official has visited the village of the girl to make an enquiry about her age. Dismayed over the conduct of the police, Justice Singh directed the SSP Ferozepur to file a personal affidavit as to why the police could not even investigate the age of the girl.
An Aadhaar card showing the girl's date birth as '01.01.1996' was also produced before the bench during the hearing. However, the court earlier in an affidavit attached with the petition had been told that she was born on '05.10.1998'. The police was asked to look again into the documents. Deputy Advocate General of Punjab, Monika Jalota on Tuesday informed the bench that the police is investigating whether the Aadhaar has been forged or not, and how the copy was obtained after providing the particular date of birth. The court was also told that age mentioned in the school register is '13.03.1999'.
"She submits that though petitioner no.1 is found to be above 18 years of age as per her birth certificate verified from the Additional District Registrar, Births and Deaths, Fazilka, however the date given in the copy of the Aadhaar card supplied on the last date of hearing by learned counsel for the petitioners, shows her date of birth to be 01.01.1996," the order reads. UIDAI has been asked to submit its response on the matter on April 23. The court in the latest order has noted, "on what basis the Aadhaar Card has been issued giving that date of birth, is wholly un-understood." Police has also been asked to ensure the protection of the couple.
http://indianexpress.com/article/cities/chandigarh/punjab-and-haryana-hc-issues-notice-to-uidai-over-forged-aadhaar-cards-asks-punjab-police-to-probe-5110560/