Gaushala manager Hind Raj Singla denied the charges.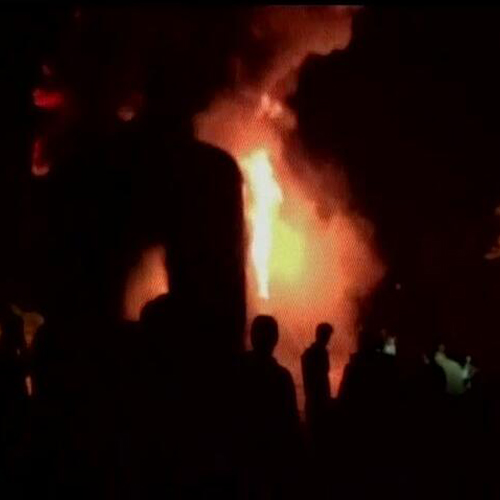 A 40-year-old man set himself ablaze inside a cow-shelter here alleging that he was being harassed by some staffers who did not want him to sell cow-fodder there due to his religion, police said on Tuesday.
The victim, Eid Mohammad, suffered 60% burns and was admitted to Guru Gobind Singh Medical College at Faridkot where his condition was stated to be critical, police said, adding one person has been arrested in this connection.
Mohammad set himself afire yesterday after a heated argument with the employees of Bal Gopal Gaushala who objected to his selling cow fodder there, police said.
In his statement to the judicial magistrate at the Bathinda civil hospital, Mohammad said that he was being harassed by some cow-shelter employees "who didn't want him to supply fodder to cows due to his religious affiliation". Based on his statement, police have booked Monu, 32, a cow-shelter employee, under section 306 (abetment to suicide) of the Indian Penal Code. Investigation officer (IO) Karam Singh said the victim has alleged that he was being harassed by the accused for selling fodder.
Mohammad stated he used to sell fodder inside the shed, claimed the IO. About a month ago, he was asked to shift his shop, police said. His wife and brother-in-law had a heated argument with Monu on Monday. The victim claimed he used to pay commission to Gaushala for permission to sell fodder. Gaushala manager Hind Raj Singla denied the charges.
The incident comes close on the heels of the Dadri lynching incident. 50-year-old Iqlakh was beaten to death and his son seriously injured when a mob attacked them following rumours that the family had eaten beef.
http://www.dnaindia.com/india/report-punjab-muslim-man-at-cow-shelter-sets-himself-ablaze-alleging-harassment-2134475