Guru Dutt and Sanjeev Kumar birth anniversaries: Guru Dutt and Sanjeev Kumar's turbulent, tragic and unlucky-in-love personas haunted the two stars throughout their life, cruelly and creatively manifesting itself both on screen and off it.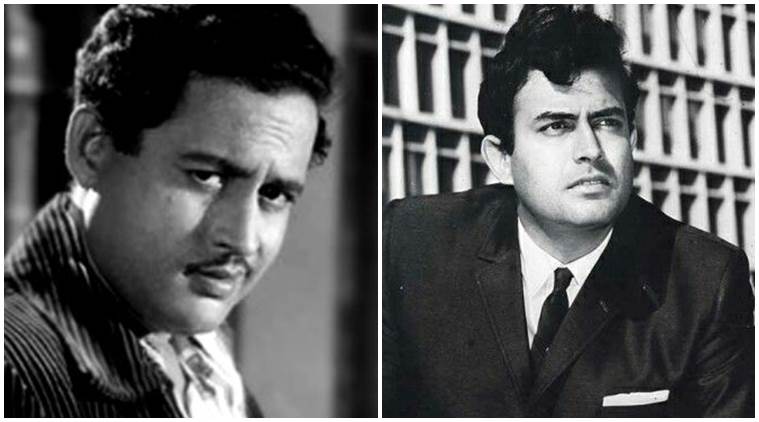 Even though Guru Dutt and Sanjeev Kumar never worked together, they do share a curious link – K Asif's Love And God.Even though they belonged to entirely different Bollywood eras, it is no mere coincidence that Guru Dutt and Sanjeev Kumar, two of Hindi cinema's greatest legends, were born on the same day (July 9). As you will find out, Dutt and Kumar have a few things in common starting, undeniably, with their tragic young deaths. Gripped by depression Dutt committed suicide at 39, leaving behind not only a rich legacy of popular classics such as Pyaasa, Kaagaz Ke Phool and Sahib Bibi Aur Ghulam but also a handful of unfinished films, including Baharen Phir Bhi Aayengi which was ultimately released with Dharmendra as his replacement.
On the other hand, Kumar, who excelled at playing older characters complete with salt-and-pepper hair, languid gait and a shawl draped gracefully over his sturdy, manly shoulders, died catastrophically young at 47. As if that setback wasn't enough, tragedy struck Kumar's family as one of his brothers had passed away before him while another died shortly after him. Like Dutt, Kumar also left in his wake incomplete productions and several projects that released after his demise.
Their turbulent, tragic and unlucky-in-love personas haunted the two stars throughout their life, cruelly and creatively manifesting itself both on screen and off it. Here's a quick look at their films and lives.
Guru Dutt
The memory of Guru Dutt is very much alive even today and it works on multiple levels. Within the industry, Dutt is vociferously admired for his courageous and ground-breaking work. Countless contemporary filmmakers and stars, ranging from Mahesh Bhatt and Anurag Kashyap to Aamir Khan and Amitabh Bachchandraw their daily sustenance from the Prophet of Pyaasa. To those who make films and work in them, Dutt remains an inspiration as someone who made deeply personal films despite commercial temptations. For avid film watchers, Dutt's angst-ridden work, whether it is the misanthropic poet of Pyaasa, the doomed filmmaker of Kaagaz Ke Phool, the Lucknowi lover boy of Waheeda Rehman in Chaudhvin Ka Chand or the cartoonist ("not communist") of the breezy comedy Mr and Mrs 55, is a treasure trove. And then, there's the Guru Dutt who spawned a cottage industry of film academics. Collectively, Pyaasa and Kaagaz Ke Phool may have inspired more books and analytical essays in the last decade than any other Hindi classic. Dutt's films splendidly combined the social concerns of the time (he retained the socialist heart even in songs, usually penned by friend Sahir Ludhianvi) with fine commercial sensibilities. Those were Dutt's professional highs. There were lows, too. Kaagaz Ke Phool, his 1959 labour of love that has become a cult classic since, was a resounding flop upon initial response sending Dutt into depression. He was to never again accept credit as a director, leaving that dirty job to trusted aide Abrar Alvi. The film's failure disturbed him more so due to its semi-autobiographical story, borrowed from Dutt's life as a filmmaker.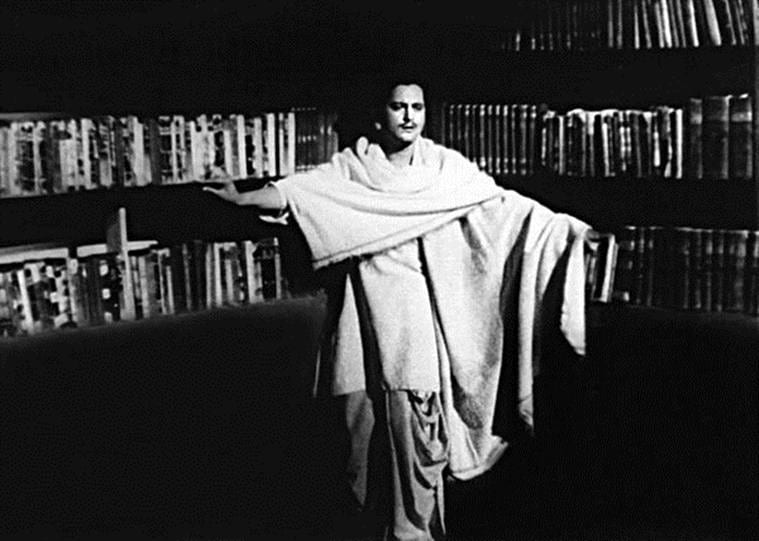 Kaagaz Ke Phool was his very own 8½ that furthered an impression of him among the film crowd as a cinematic poet, philosopher and cynic. His life, as his films, had a lyrical quality. Much has been written and rumoured about Dutt's tormented personal life. While he was married to singer Geeta Dutt, his affair with newcomer Waheeda Rehman is said to have led him on a path to self-destruction. Something similar transpired with Sanjeev Kumar, who was in love with Hema Malini. The Dream Girl's rejection shattered him.
Sanjeev Kumar
Like Guru Dutt whose birth name was Vasanth Kumar Shivashankar Padukone, Sanjeev Kumar was born Harihar Jethalal Jariwala, popularly known as Haribhai in the Hindi film circle. In Kaagaz Ke Phool's iconic and poignant ending, we see Guru Dutt as a shawl-clad old man doddering about the film studios where he spent his salad days. This was to become, many years later, Sanjeev Kumar's adopted look in several hit Bollywood films of the 1970s and 80s. Of course, it's too far-fetched to say that Kumar was inspired by Dutt. He may have been, who knows, but there's no evidence to suggest that. What unites Dutt and Kumar, decades apart, are the roles and films that defied norms and their propensity towards tragic and dramatic characters. They could just as easily (and effortlessly) switch to romantic comedies. Kumar, mostly in collaboration with Gulzar, essayed at times, sensitive, tragic, poetic and at others, light-hearted and breezy comedies, in films like Koshish, Aandhi, Parichay, Sholay, Mausam, Angoor and Namkeen. This was not unlike Dutt.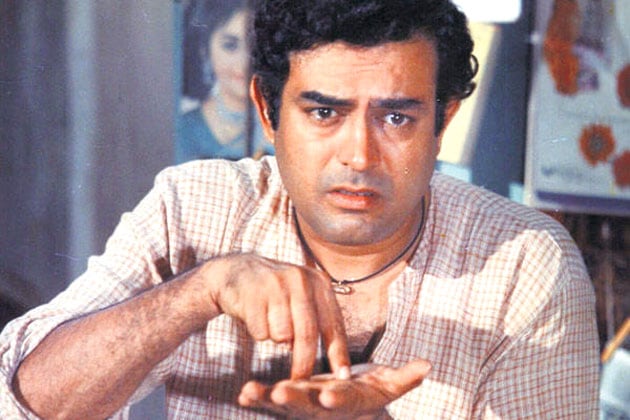 Poet Sahir Ludhianvi was to Guru Dutt what Gulzar was to Sanjeev Kumar. And though Kumar is regarded as one of the finest Indian actors of all time, Guru Dutt was not half as good in front of the camera as he was behind it, a fact acknowledged by Abrar Alvi, the "alleged" director of Sahib Bibi Aur Ghulam (1962). "I personally wasn't keen on Guru Dutt playing Bhootnath (in Sahib Bibi Aur Ghulam), or, for that matter, the hero even in my comedies. I felt, and still feel that as an actor he was stilted, and his real talent lay in direction," Alvi was candidly quoted as saying in Ten Years With Guru Dutt, a book by Sathya Saran.
It's our loss that Dutt and Kumar never worked together. However, there's a link that connects the two and that link is K Asif. Asif did announce Love And God, an Arabian fable as forgettable as Mughal-E-Azam is memorable, with Guru Dutt as the leading man. Dutt died midway, leaving the film incomplete. K Asif eventually revived the shelved project with Sanjeev Kumar. The film, released in 1986, has Kumar in a role that's part Lawrence of Arabia, part Mughal-E-Azam.
Wonder how Guru Dutt would have played the Arabic prince.
(Shaikh Ayaz is a writer and journalist based in Mumbai)
https://indianexpress.com/article/entertainment/bollywood/guru-dutt-and-sanjeev-kumar-birth-anniversaries-5251593/