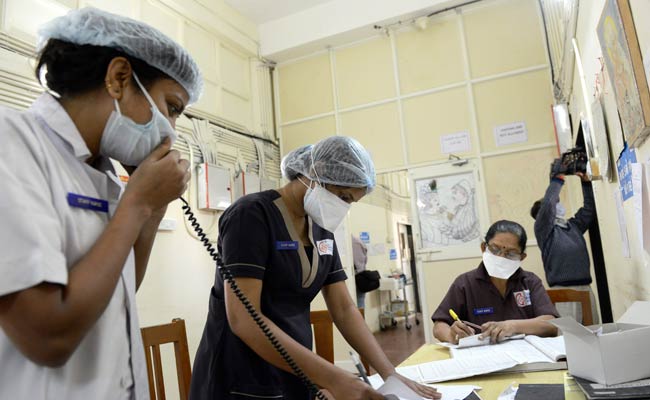 JAIPUR:  The swine flu virus has claimed 86 lives in Rajasthan since January this year, including of five persons from outside the state, officials said today.
BJP MLA from Mandalgarh of Bhilwara district Kirti Kumari was among those who succumbed to the virus. Over 3,440 samples were tested, of which 910 were found positive during the corresponding period, they said.
Till March 17 this year, five persons had died of swine flu virus and 18 others tested positive for the disease. "Of the total positive patients, a maximum of 358 were found afflicted with virus in Jaipur alone. A total of 21 deaths have been reported in the state capital from swine flu followed by 10 in Kota," Dr Aditya Atreya, state nodal officer, Integrated Disease Surveillance Programme (IDSP) said.

While the weather is not so conducive for the virus in the season, it is still active, he said. "Researchers are finding the reasons behind the virus remaining active in adverse weather conditions. Those who have good immunity are able to fight the virus," Dr Atreya said
The Rajasthan government on Thursday set up a three-member committee to probe the deaths of over 85 children in two months in the Banswara district hospital, an official said.
"Health Minister Kali Charan Saraf directed the District Collector to investigate the matter and submit a report in three days. He also directed for setting up a three-member departmental committee to look into the issue after visiting the MG Hospital in Banswara," a senior Medical and Health Department official told IANS.
The Banswara Chief Medical and Health Officer (CMHO) said the district hospital had recorded deaths of 86 children who were less than one month old in the July-August period.
He said the reasons for the deaths vary from birth asphyxia, low weight to pneumonia and infections.
Banswara district is mainly a tribal area with a population of 20 lakh but only one government hospital that faces crunch of specialists and doctors.
Former Chief Minister Ashok Gehlot on Wednesday flayed the Bharatiya Janata Party government in the state over the children's deaths through a series of tweets.
"A very sad news from Banswara, where almost 80 infants have died in two months in MG Hospital."
"Most unfortunate that neither the mothers nor their newborns, both suffering from malnutrition, are taken care of. These cases relate to mostly Adivasi women, living in abject poverty."
"Most vulnerable sections are the most neglected in BJP-ruled states. Along with Uttar Pradesh, Chhattisgarh, and Jharkhand, the BJP government in Rajasthan has also failed in saving the lives of children."
He demanded that the state government take immediate steps to provide proper care and nutrients to expactant women in the area.
–IANS