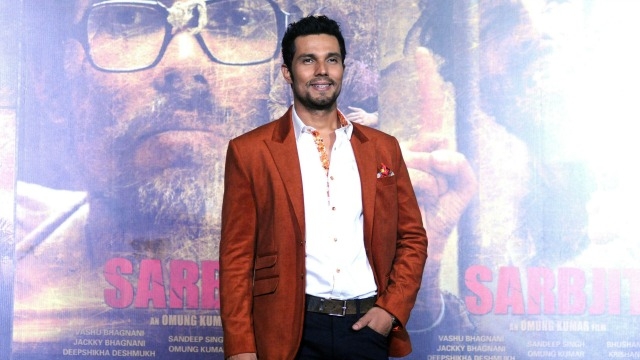 The actor received harsh responses for his tweet about Gurgaon being renamed as Gurugram.
Joining the ranks of Shah Rukh Khan and Aamir Khan amongst others, actor Randeep Hooda recently faced the heat for voicing his opinion which landed him the tag of an "anti-national". The debate on intolerance has received fresh fodder as Hooda was reprimanded on Twitter by public and politicians alike.
Soon after the Haryana government announced the renaming of Gurgaon as Gurugram, Hooda tweeted about how he felt disappointed with the new name. In a second tweet, he felt the need to explain his first, as a lot of responses to his tweet expressed anger against his opinion.
Hooda, who's next film 'Laal Rang' is Haryana centric, talked about how he received responses like "deshdrohi" and "anti-India". He explained why he thinks the new name as unfit for a place like Gurgaon; "I am just expressing my opinion about a place I have a connection with. 'Gaon' and 'gram' mean the same. The place is already called Gurgaon – Guru ka gaon – then why make it Gurugram? It was unnecessary. Also, in our colloquial khadi boli of Haryana, we don't use the word gram. It's either gaon or gaanv. The name needs to reflect the local culture. Also, I am curious to know, is our history only limited to what happened 6,000 years ago? What about all the years that followed? The truth is that the place has been called Gurgaon for centuries. Gurgaon is also a bigger international brand than Haryana."
His explanatory tweet came after he witnessed that not just the Twitter users who are miffed, but Haryana politicians as well. 140 characters of the initial tweet clearly were not enough to explain what he meant, in the first place. Social media has become the platform for seeking apologies, in this whirlwind of opinions. http://www.dnaindia.com/entertainment/report-randeep-hooda-faces-flak-for-gurugram-tweet-2203291