#Jodhpur  #Rajasthan Self-styled godman Asaram, accused of sexually assaulting a 15-year-old girl at his ashram, is reportedly enjoying VIP treatment in the Jodhpur Central Jail.
As per a minister who was released recently from the jail, Asaram lives a leisure life inside the jail. He claimed that the godman has been given a cosy mattress to sleep on. This is not it, his clothes are sent to the laundry for washing.
"Asaram has also been permitted to roam outside his barrack", he informed.
According to the report, the minister had stayed with Asaram inside the jail.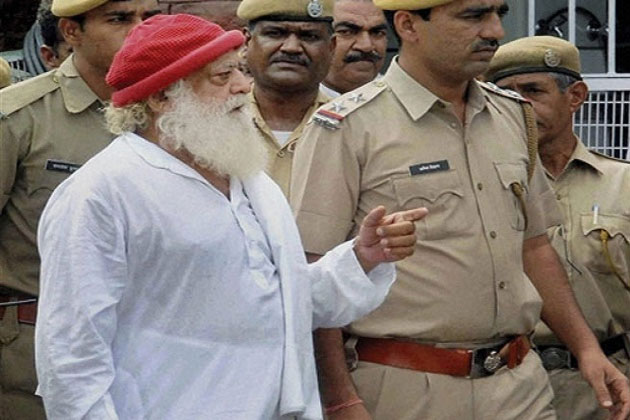 He also stated that each day, for about 30 to 40 minutes, Asaram gets full body massage from one of his attendants.
A total of five attendants have been provided in his service.
Reportedly, Asaram also enjoys a special breakfast consisting of dry fruits and fruits.
The source also claimed that Asaram spends most of his time interacting with the rape accused, making them understand law and order.
http://www.news18.com/news/rajasthan/rape-accused-asaram-enjoys-40-min-full-body-massage-everyday-in-jail-gets-special-breakfast-799195.html