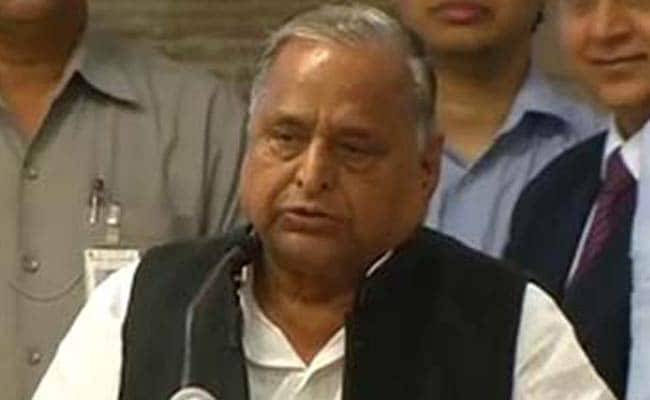 LUCKNOW: 
 Veteran
Uttar Pradesh
politician Mulayam Singh Yadav, who has been in trouble in the past for appearing to defend
rapists
, has made another controversial statement. At a function on Tuesday, he said that many rape cases are made out to be gang-rapes but it is "not practical".
"Often if one person commits rape, four people are named in the complaint. Four people are named for rape, can it be possible? It is not practical. They probably say one was watching…another was there… If there are four brothers, then all four are named," said Mr Yadav, the chief of Uttar Pradesh's ruling Samajwadi Party.
Mulayam Singh also said the Uttar Pradesh government, headed by his son and Chief Minister Akhilesh Yadav, was criticized most even though it has the least number of rape cases compared to states like Madhra Pradesh, Rajasthan and Delhi.
The comments have been widely condemned.
The BJP's Shazia Ilmi tweeted: "Subtle abetment to rape by Mulayam Singh Yadav. Has he never heard of gang rape?? Deplorable."
Shobha Oza of the Congress said: "Earlier also he has given such statements. Today also he said that gang rape is not possible. This kind of statements encourage the goons who do this."
Last year in April, Mr Yadav, 75, provoked outrage when he questioned the death sentence handed to three men convicted in gang-rape cases in Mumbai. "Should rape cases be punished with hanging? They are boys, they make mistakes," he said while campaigning for the national election in Moradabad.
A month later, his party's government faced condemnation after two cousins were found hanging from a tree in the Badaun district. The initial assessment of the police was that they were gang-raped and murdered, but it later turned out to be false.
Referring to that case, Mr Yadav said it was "blown out of proportion" but it turned out to be "cold-blooded murders for property."