Rajasthan govt adds spiritual line of defence with Rashtra Raksha Yagna.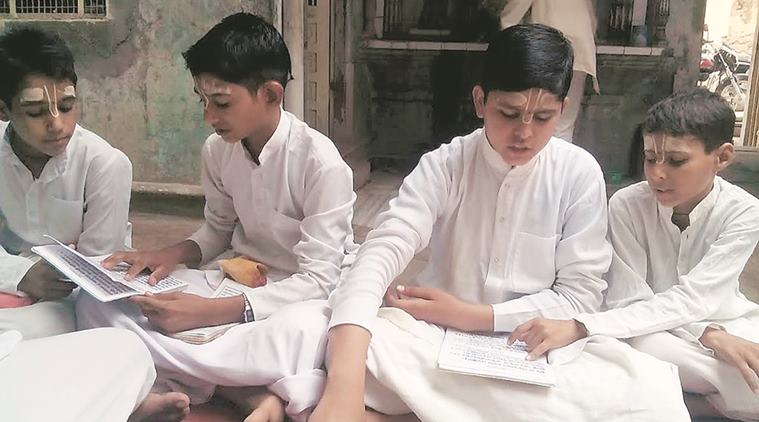 The special pooja is meant to boost the morale of troops.AS THE Centre works on a roadmap after the surgical strikes, the BJP government in Rajasthan is adding a spiritual line of defence.
On instructions from Chief Minister Vasundhara Raje, the Rajasthan Sanskrit Academy will organise a grand 'Rashtra Raksha Yagna' at Shri Mateshwari Tanot Rai temple near the Indo-Pak border on Thursday, to "protect troops from the enemy". It will be conducted by 21 "patriotic Brahmins".
Raje will be attending the yagna at the temple located in Jaisalmer — the last along the India-Pakistan frontier here — and is expected to be accompanied by Union Home Minister Rajnath Singh.
Apart from the yagna, the Academy has already started special ritual chanting of hymns at 26 Ved Vidyalayas run by it across the state for the troops and for world peace, and this will continue through Navratra. The 500-plus students and staff of the Academy are participating in the chanting.
A statement issued by the Chief Minister's Office said Raje will perform the special pooja at the temple in order to boost the morale of troops stationed along the border. "It will also protect the people living along the border, since the longest part of India's border with Pakistan (1,040 km) falls in Rajasthan."
Confirming the "Mahayagna", Academy Director Rajendra Tiwari told The Indian Express on the way to the temple, "The Chief Minister will participate and, as of now, the Union Home Minister is also scheduled to attend."
"Our ancient texts contain a treasure of hymns and rituals that have a bearing on cosmic energy. These hymns can be used to consolidate and direct this energy to achieve specific ends. So we thought of using these hymns to provide energy to our soldiers and enhance their power and protect them from the enemy," Rajasthan Sanskrit Academy chairperson Jaya Dave said.
Asked how they chose the "rashtrabhakt Brahmins", she said, "The Brahmins are organically associated with the Academy. They are part of several organisations or associations provided financial assistance by us. We chose these people based on their capability to hold this special Rashtra Raksha Yagna."
Dave said Brahmins holding prayers for soldiers was part of "our Sanatan Parampara". "Earlier too, when Kshatriyas fought wars, Brahmins performed such ceremonies to protect them. The message that the government wants to send out is that everyone should come together in support of our country and our forces. Our military capabilities should be visible to everyone."
The chairperson said Raje had opted for the mahayagna as well as the chanting of hymns based on advice by religious leaders. "We teach these hymns to students as part of our five-year course. So this will allow them to practise their skills while also helping our soldiers."
The Academy has also organised special recitations of Durga Saptashati to address the tense situation along the border.
During the Indo-Pak war of 1965, the Tanot Rai temple was hit by several mortar shells fired by Pakistanis. None of those shells exploded, which has become part of the temple legend.http://indianexpress.com/article/india/india-news-india/rashtra-raksha-yagna-vasundhara-raje-pooja-for-border-security-army-3067672/