All India |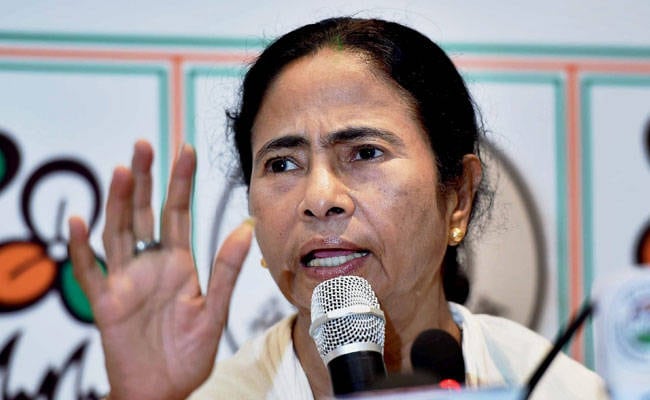 Mamata Banerjee had demanded withdrawal of ban on Rs. 500 and 1000 notes.
KOLKATA: The government's move to ban Rs. 500 and 1000 currency notes seems to be creating a rare bonhomie within the opposition. West Bengal Chief Minister Mamata Banerjee today gave a call to the entire opposition to fight the government unitedly on the floor of Parliament in the upcoming winter session of parliament.
Ms Banerjee, 61, even said she was ready to work with arch rival CPM to "save the country."
"We may have ideological differences with CPI-M but we are ready to work with it, Congress, Samajwadi Party, Bahujan Samaj Party to save the country," Ms Banerjee said at a press conference in Kolkata.
Ms Banerjee announced the unthinkable in Bengal politics after the CPM mouthpiece ran a story on three crores being deposited into the account of the BJP in Kolkata. The article stated that a huge amount was deposited into BJP accounts just minutes before PM Narendra Modi's announcement of currency ban on Tuesday night, which is unusual as banks are not open that late.
The CPM has alleged that BJP tipped off its own people about the move there by helping people with black money take steps to cut losses.
CPI(M) leader Sujan Chakraborty said, "The timing of the deposit is also suspicious. One deposit took place just hours before the announcement and there were two deposits on that day amounting to a crore."
Not just Ms Banerjee, Delhi Chief Minister Arvind Kejriwal too attacked the government by alleging that the decision had been selectively leaked leading to a sudden rise in bank deposits before it was announced.
"Demonetisation is a big scam… People close to BJP were alerted in advance. There were heavy deposits in banks in July-September quarter. Who deposited these thousands of crores suddenly?" he said.
Finance Minister Arun Jaitley hit back saying, "I have seen the entire deposit data of Reserve Bank, in the last one year in only one month a spike in deposit was witnessed and that was September 2016. If they would have looked into this seriously they would have found out that the spike was because of the release of the Pay Commission arrears on August 31. The spike is due to this and it is a very minor spike."
While there is support for a campaign against black money, the public inconvenience is something that the opposition knows it can encash. With ATMs going dry and people complaining about the continuing inconvenience the issue is now expected to rock parliament in the winter session as the opposition unites to take on the government.http://www.ndtv.com/india-news/ready-to-work-with-cpm-to-save-country-mamata-banerjee-on-currency-ban-1624691