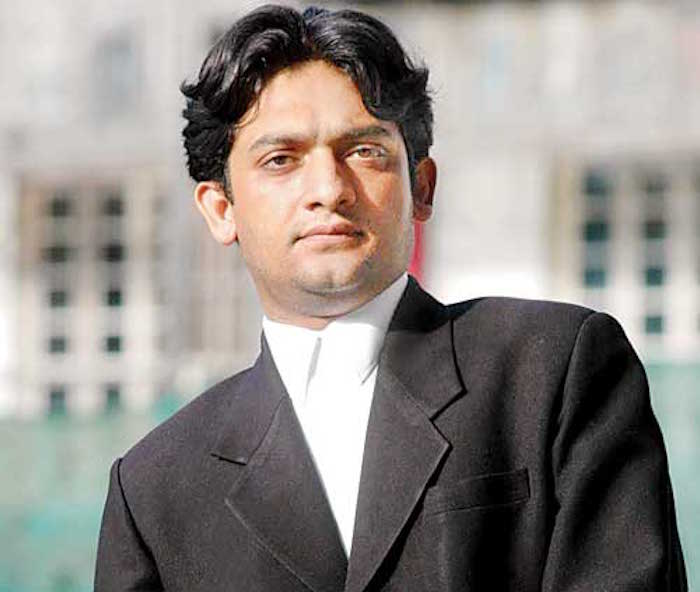 PHOTO: FILE PICTURE
February 11, 2016 marks the sixth death anniversary of advocate Shahid Azmi who was killed when he was just 32. Azmi was known for defending wrongly accused in terrorism cases. The young lawyer was gunned down by four men who posed as clients in his office at Taximen Colony, Kurla, Mumbai.
A biographical Hindi film based on his life titled, Shahid (2013) starring Rajkumar Rao, was directed by Hansal Mehta and produced by Anurag Kashyap. Remembering him on the day he was murdered, we list down some unknown facts about Shahid Azmi:
1. The Azmi family hailed from Uttar Pradesh's Azamgarh district popularly known as the 'Nursery of Terror'. Azmi spent his initial days in a slum in Govandi, Shivajinagar. His father, an electrician, died when Azmi was a young boy.
2. At the age of 16, in the midst of the Mumbai communal riots, a few days after the demolition of the Babri Masjid, he faced violence from a mob. Here, he courageously confronted a policeman who was threatening to shoot a woman. After this, he pursued relief work in the Muslim community. Disheartened by the way Muslims were targeted in Mumbai 1992-93, he left for Kashmir with the aim of joining the militants but returned soon after.
3. The police arrested him at his home in 1994 for 'conspiring' to kill India's top politicians. Shahid was brought to Delhi and tortured at the infamous Delhi Police Special Cell's office in Lodhi Road and forced to sign a 'confession', which resulted in five years imprisonment for no crime.
4. Shahid completed his twelfth standard as well as his B.A. while serving time in Tihar jail.
5. When released in 2001, he enrolled himself in a journalism and law school. He quit his sub-editor's job to join defence lawyer Majeed Memon as a junior at Rs 2,000 a month.
6. In July 2008, Azmi filed a petition in the High Court alleging that the accused in the 7/11 Mumbai blasts, then lodged in the Arthur Road Jail, were being tortured. Responding to the petition, the court ordered an inquiry into the case, and the allegations were found to be true.
7. In October 2006, three years and six months before he was killed, Shahid moved a city court seeking protection against persistent threats. His application was disposed off by the court as not maintainable.
8. In his brief career of seven years, Azmi secured 17 acquittals in court.
9. Post his death, his brother Khalid completed his law course and took up his brother's case himself.
Shahid believed that the most effective way to fight injustice was through the rule of law. Unfortunately, his family still awaits justice.