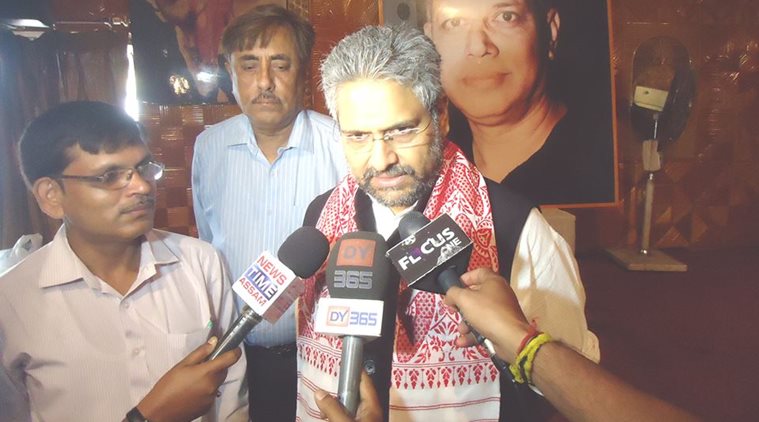 Journalist siddharth VaradarajanHow free is India? The country boasts of its democracy, often with reason. India's record of regular elections is enviable, especially when one considers its political and linguistic diversity, the size of its population, and its shameful levels of education. We can all agree that the country gets the formal mechanics of democracy right — against heavy odds.
What India tends to get wrong — sometimes horribly so — are the organic details of democracy, the questions of individual choice and freedom, of tolerance and non-violent co-existence, that separate truly democratic societies from those that fall short. Freedom of speech has never been India's forte. Public expression is often silenced by groups that disagree with its content and threaten violence in response. They do so secure in the belief that the State will usually hustle the speaker off the podium (literally or metaphorically) to maintain public order, rather than corral and castigate the disruptors of speech.
In India, the mob has a veto on speech; and an example of this veto occurred on January 20 at
Allahabad University
, when bully-boys from the
ABVP
— the Baby-
BJP
on campus — forced the cancellation of a speech by my brother,
Siddharth Varadarajan
, on 'Democracy, Media and
Freedom of Expression
'. (Siddharth, editor of The Hindu before being ousted in a squalid internal putsch, is now founding editor of The Wire.)
It's hard not to chuckle over the irony of a lecture on free speech being silenced by unruly dissenters. One chuckles, also, over the ABVP leaders' descriptions of leftist Siddharth as 'anti-national' and 'communal' — the latter because of its incongruity, given the saffron source of the utterance; and the former because of the bizarre phenomenon of hyper-nationalist student protests. Whatever happened to the days when idealistic kids protested against nationalism, not at its behest?
The ABVP's actions are part of an unlovely trend in which anyone who's not inclined to paint the rosiest picture of India is deemed unpatriotic. Witness the ideological lynching of Aamir Khan recently, when the actor had the temerity to suggest that all isn't perfect in this Motherland of ours.
Siddharth had been invited to speak by the Allahabad University Student Union, and while on campus, he was forced to seek shelter in the vice-chancellor's office for 30 minutes while an ABVP mob raged outside. The Baby BJP-ers weren't there to debate: "We had planned to paint the faces of Varadarajan and the event organisers and throw shoes and eggs at them. But we decided against it because a physical attack would have given them more publicity. We gheraoed the V-C's office," said ABVP vice-president Vikrant Singh, unembarrassed, to this newspaper.
"I was taken aback," Siddharth told me, "when the thick-set mustachioed university security guards implored me not to try to leave the V-C's office by myself, saying the ABVP guys are capable of anything — 'Kuchh bhi kar sakte hain' —and that they would not be able to guarantee my safety." So he was a hostage.
There is another irony here, as Siddharth points out to me. Arun Jaitley, India's Information and Broadcasting Minister, is a former ABVP leader. "I am surprised," Siddharth said, "at his silence over the hounding of a journalist, an editor — someone he used to have no hesitation calling when he was in the Opposition in order to understand arguments I was making, for example, on the need for a tougher nuclear liability law."
I await Mr Jaitley's response — as Information Minister — and his reaction to the mob-censorship of his erstwhile student party.
See more at: http://indianexpress.com/article/opinion/columns/reverse-swing-my-anti-national-brother/#sthash.TRudNHaP.dpuf