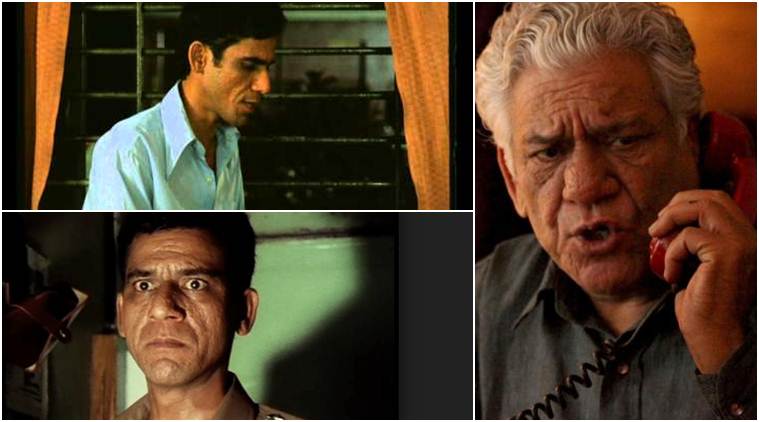 Om Puri, 66, died early morning on January 6, 2017, due to a cardiac arrest. But his long list of work will always entertain us.Veteran Actor Om Puri, 66, died early morning on January 6, 2017, due to a cardiac arrest. An accomplished actor, he acted in films in Bollywood, regional industries, Britain and Hollywood.
Om Puri, one of the finest actors in the industry, died early morning on January 6, 2017, due to a cardiac arrest at his Mumbai residence. The actor was born on October 18, 1950 in Ambala, Haryana, India. Coming from an underprivileged family, Om Puri had to start working at a young age. In fact, at the age of seven, he was forced to work in a dhaba. He also used to bring coal from rail tracks to support his family.
Also read | Om Puri passes away after a massive heart attack, funeral at 6 pm
Best known for his roles in Indian films — both Bollywood and in regional languages, he also got acclaim for working in films made in Pakistani, United Kingdom, United States of America, and he acted in various independent art films.
After finishing his primary education, the versatile actor graduated from Film and Television Institute of India, Pune. He later enrolled at the National School of Drama in 1973 along with Naseeruddin Shah, his contemporary and dear friend. He married Seema Kapoor, actor Annu Kapoor's sister, in 1991. The marriage lasted only for eight months. In 1993, he married Nandita, and have a son, Ishaan. Nandita and Om Puri separated after 20 years in 2013.
Om Puri started his professional journey in 1976 with Ghashiram Kotwal, a Marathi film, which was inspired by a Marathi drama written by Vijay Tendulkar. His realistic portrayal of urban angst in gritty films like Aakrosh, Ardh Satya, Tamas, Aastha, Mirch Masala, Vinaashak was critically acclaimed for his unconventional roles, and are cult classics in Indian parallel cinema. His work in comedies like Chachi 420, Hera Pheri, Malamaal Weekly also remain some of his finest work. He lent his voice to the cartoon series, Mowgli and recently even for The Jungle Book, for Bagheera, the black panther.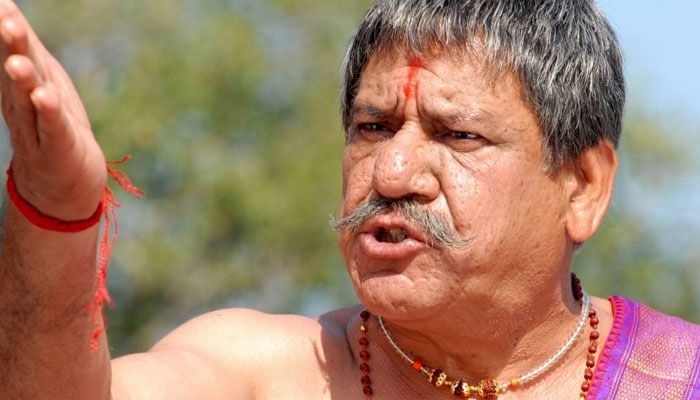 The highlights of Om Puri's movie career
After Ghashiram Kotwal, Om Puri played the role of a Marxist in Arvind Desai Ki Ajeeb Dastaan (1978), directed by Saeed Akhtar Mirza, he also acted in Mirza's another movie, Albert Pinto Ko Gussa Kyon Aata Hai (1980), where he acted with contemporaries and his good friends — Naseeruddin Shah, Shabana Azmi, Smita Patil and Dilip Dhawan. After this remarkable film, he played yet another memorable character of a victimised tribal, Lahanya Bhiku, in the arthouse movie Aakrosh (1980), directed by Govind Nihalani. This movie was certainly one of the most critically acclaimed of Puri's life. It won six Filmfare awards and Puri won the best supporting actor's award.
Om Puri then portrayed yet another acclaimed role in Disco Dancer (1982). The actor continued portraying unconventional roles throughout, and his role in Arohan (1982) won him a National Film Award for Best Actor. His work in Ardh Satya (1983) went on to becoming a landmark film in the industry and is considered to be one of the best cop films in Indian cinema. This film also got him his second National Award, this time as the best actor. After such a defining moment in life, he acted in the black comedy, Jaane Bhi Do Yaaro (1983), and it is viewed as a topical comedy even today. Later, Puri appeared in Giddh (1984), Mirch Masala (1985) and Aghaat (1985), and he became the official face of unconventional films in India.
Also read | Om Puri dead: Shabana Azmi mourns loss, says will miss 'the fun, the laughter'. See their pics together
With Ghayal (1990) he delivered yet another power-packed performance. In the movie Maachis (1996), he played a controversial role of a Sikh militant.
Om Puri's work in international cinema
Om Puri did numerous important cameos in highly acclaimed films like Gandhi (1982), directed by Richard Attenborough. By this time, Puri had become a known international actor and had been a part of British films like My Son the Fanatic (1997), East is East (19999) and The Parole Officer (2001). He also acted in some Hollywood films such as City of Joy (1992), Wolf (1994), The Ghost and the Darkness (1996), and Charlie Wilson's War (2007).
The versatility of this veteran actor is incomparable, his work in south Indian films was as successful as his Hindi and English films. His role of a strict police officer in the Kannada film, A.K.47 (1999) became a huge commercial hit. With all the unconventional characters that Om Puri portrayed, he was also a great comedy artist. He displayed undisputed finesse in Chachi 420 (1997), Hera Pheri (2000), Chor Machaye Shor (2002), and Malamaal Weekly (2006).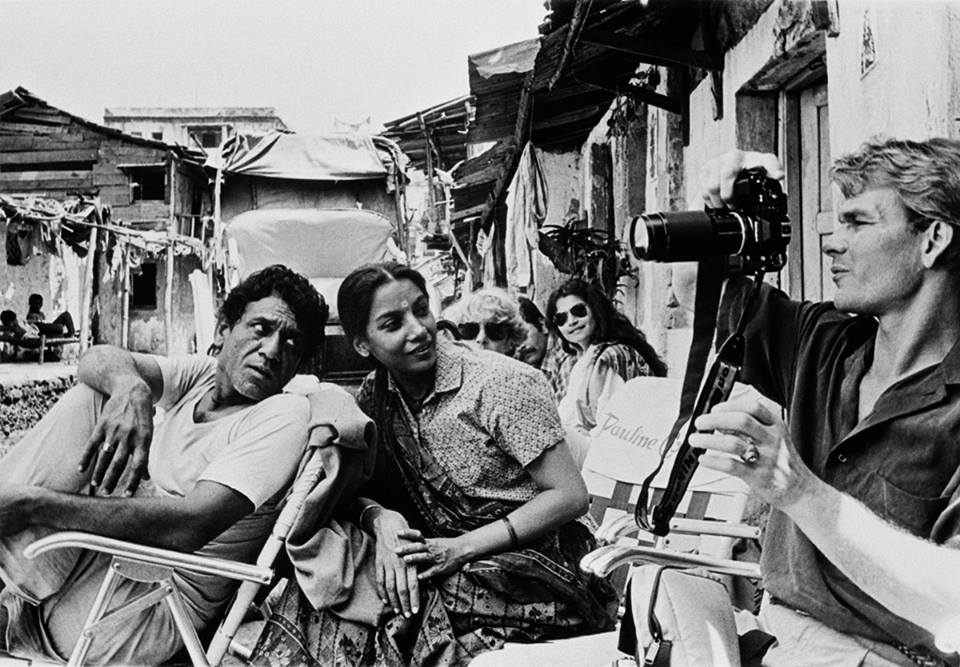 Puri's recent work comprises his appearances in the remake of Don. He played the role of a CBI officer In Don: The Chase Begins, and Don 2: The King is Back (2011). His latest body of work consists of movies in 2016, Ghayaal Once Again and Mirzya.
Om Puri's television career
Not just the big screen, he was active on TV too. He acted in many television series in the late 80s. His roles in Kakkaji Kahen (1998), Mr. Yogi (1989), and Tamas (1987) are some of the most memorable TV characters. He also lent his voice for the character Bagheera in the popular TV animated Hindi series Mowgli that aired on Doordarshan.
WATCH VIDEO | Bollywood Mourns Death Of Veteran Actor Om Puri
Om Puri, while having such a fantastic career graph, had a rather unfortunate personal life. His marriage with Nandita ended not only on a bitter note, but also pulled him in a controversy. He was known to be one actor who never minced his words, and was caught in a controversy over his comment he made on a news channel in India, for which he faced some serious criticism and had to later apologise.
On this unfortunate day, all his friends from B-town have expressed sorrow and are mourning his sudden demise. His films are a matter of pride for the country and he will always be remembered as the actor who was courageous enough to experiment with different genres of cinema.
Om Puri was one of the pioneers of the parallel cinema movement of India in the early '80s. (REUTERS)
Om Puri's brilliance can be summed up in one scene from Govind Nihalani's hard-hitting drama Ardh Satya. As Anant Welanker, a promising young man who is travelling in a bus, Puri tries to confront a fellow passenger who tries to touch Jyotsna Gokhale (Smita Patil). He does this without wanting to be seen as over-protective of Gokhale.Many actors wouldn't be able to portray the many shades of expressions Puri brings out in this scene.

In a film industry known for its obsession with near-perfect faces and bodies, Puri's success seems like a metaphor for winning against the odds.

He was one of the 16 FTII graduates who decided to do a film on Vijay Tendulkar's marvelous play, Ghasiram Kotwal, in 1976. This turned out to be the beginning he was looking for.
Om Puri arrives for the British gala screening of The Hundred-Foot Journey at the Curzon Mayfair in London September 3, 2014. (REUTERS)
In a couple of years, Puri and his NSD partner Naseeruddin Shah, along with the likes of Amrish Puri, Smita Patil, Pankaj Kapur and Shabana Azmi, became pioneers of the parallel cinema movement in India.
Directors such as Shyam Benegal, Mani Kaul and Kumar Sahni, who decided to drift away from escapist Bollywood, engaged these actors to achieve the unthinkable when stars such as Rajesh Khanna and Amitabh Bachchan were on top of their game.
Om Puri in Ardh Satya.
Bhumika (1977), Aakrosh (1980), Aarohan (1982), Ardh Satya (1983): in film after film, Om Puri was turning into the perfect representation of a common man on the silver screen. This was the time when the government had a strict control over media, and celluloid representation of marginalised sections was limited to them speaking in an alien language and singing around fire in funny attire. Mainstream filmmakers couldn't differentiate between a dalit and an adivasi.
Thanks to Puri and his co-actors' efforts, cinema had a better reflection of the social injustices.
Puri's foray into comedy as a shrewd businessman Ahuja in Kundan Shah's Jaane Bhi Do Yaaron (1983) brought out a completely different side of an otherwise 'serious' actor. Years later, the West witnessed the same in East Is East (1999).
Om Puri in Jaane Bhi Do Yaaron with Naseeruddin Shah.
His ability to switch from one dialect to another made him a favourite with Hollywood filmmakers who wanted to explore South Asia. His grip over diction and Urdu made this look easier than it actually was.
The '90s saw him getting into character roles that were taller than the heroes. Be it in Narsimha (1991), Droh Kaal (1994) or Maachis (1996), he excelled in every part.
This was in addition to films like Chachi 420 (1997) and Hera Pheri (2000), in which he explored purely comic opportunities.
Om Puri in Malamaal Weekly.
However, in the last couple of years, Puri was in the news for the wrong reasons. B-grade films, divorce and nasty comments against soldiers tarnished his tall image.
But all said and done, Om Puri was that one commoner who dared to bring a change through his acting in cinema. And for that, we will keep going back to his films, and in the process, to the man he was.