Two men have been arrested for raping and murdering a woman in Rohtak in Haryana. Her head and face were smashed with bricks by her attackers.
All India | Written by Snigdha Basu |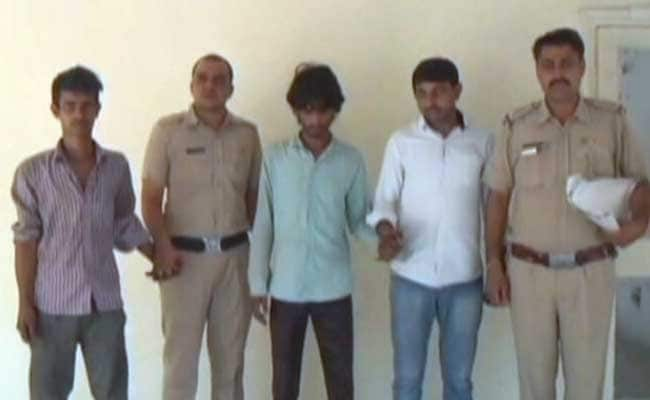 Rohtak gang-rape and murder: Two men have been arrested after the woman's body was found.
SONIPAT, HARYANA:
HIGHLIGHTS
Young Haryana woman abducted by jilted lover, gang-raped
Head smashed with bricks, run over with car; 2 arrested
Attackers wanted to ensure she would not be identified: cops
In a small one-bedroom home, just 27 miles from Delhi, a mother lies on the floor. She says she has not been able to walk since the day she discovered her daughter had been gang-raped and killed, her head and face smashed with bricks to ensure her body would not be recognized. Not just that – the attackers also ran over her with their car before abandoning her in an open field where she was found in an open field on Thursday with dogs trying to eat the remains of her corpse. These are the sort of facts that her parents have to bear.
Just days earlier, the mother says, she was tracking the news of the death sentence being confirmed by the Supreme Court for the four men who gang-raped a young student in a moving bus in Delhi, leaving her without her intestines. She never imagined her own daughter would be put through a similar barbaric ordeal. "When the accused in the Nirbhaya case were punished, our village spoke about the verdict. We thought at least this will deter men, but unfortunately, even today, girls are not safe and men are not scared," she said.
Police have arrested two men for raping and murdering her daughter. Six others are being investigated after the victim's mother accused them of involvement, said superintendent of police Ashwin Shenvi.
The young woman was taken by the men – at least one of whom knew her – by car from near her home in Sonipat to the nearby city of Rohtak, where they drugged and then raped her. "When she said to them she would complain, they hammered her skull in with bricks," he said. "The way that they brutalised her is horrific."
The mother of the victim had registered a complaint a month ago against one of the accused for pressuring her daughter into marrying him, but the disagreement was settled between the two parties.
For two years in a row, Haryana has reported the most cases of gang-rape cases among all states – 204 in 2015.
The victim's father, a daily wage labourer, told NDTV today, "She passed her Class 10 exams but couldn't continue her studies because we didn't have money. She started working as a packer in a pharmaceutical company where she earned about 4,000 rupees a month. I was proud that my daughter was helping out with the household finances."
Jagjeet Singh, spokesman for the Sonipat police, said the victim's post-mortem report showed she had been drugged or sedated during the horrific attack. "The main accused, Sumit, and she (the victim) were in a relationship but she didn't want to marry him and he lost it. He wanted revenge," he said.
Women's rights activists and politicians have demanded justice for the victim, whose case repeats many of the worst aspects of the 2012 murderous rape of Nirbhaya, a young student in Delhi, that sparked mass street demonstrations.
http://www.ndtv.com/india-news/haryanas-nirbhaya-was-sedated-run-over-by-car-after-gang-rape-1693613