Pakistan activist, Sabeen Mahmud, who said fear is just line in her head, shot dead in Karachi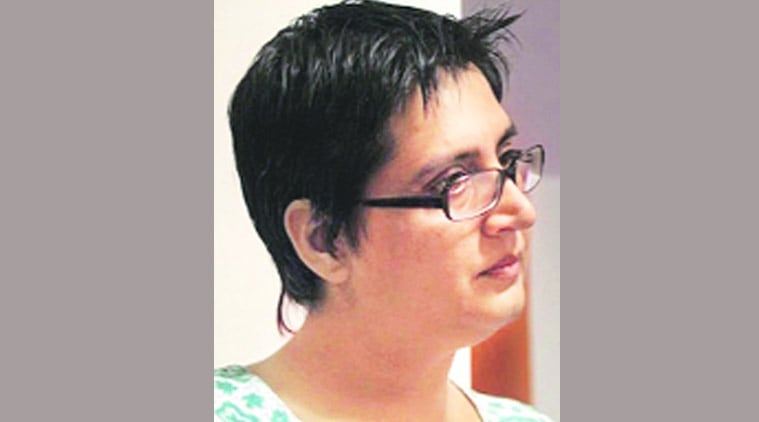 Civil liberties activist and social worker Sabeen Mahmud.
Pakistan civil liberties activist and social worker Sabeen Mahmud was shot dead by unidentified gunmen in Karachi Friday night as she headed home from a talk on the troubled Balochistan province. She was 40.
According to the Dawn website, Sabeen left The Second Floor — she was the director of T2F which she called a community space for open dialogue — with her mother shortly after 9 pm and was on her way home when she was shot. She died on the way to hospital. Doctors said they retrieved five bullets from her body. Her mother was said to be in a critical condition.
The brain behind Pakistan's first hackathon in 2013, Sabeen told the Wired magazine: "Fear is just a linein your head. You can choose what side of that lineyou want to be on."
On Friday, the T2F had organised a talk on Balochistan: 'Unsilencing Balochistan Take 2: In Conversation with Mama Qadeer, Farzana Baloch, Mir Mohammad Ali Talpur, Wusat Ullah Khan and Malik Siraj Akbar'. Sabeen had also announced the event using her Twitter handle @sabeen on April 21 and Friday.
The invitation on the T2F site read: "In the spirit of academic enquiry, we invite you to an open and honest discussion about Balochistan with those who marched from Quetta to Pak activist, who said fear is just linein her head, shot dead in Karachi, mother injured Islamabad, followed by a session on Balochistan in the media."
"Despite the plurality of opinion, very little space seems to be given to the discussion in Pakistani mainstream media or academia; the debate seems to be shut down before it can even begin. What is the reality? Has the media been silenced on Balochistan? What makes it dangerous for us to talk about Pakistan's largest province at one of our most celebrated universities? What constitutes national interest? Does Mama Qadeer represent separatists' interests? What are the mechanics of reportage? Have human stories been shunned? What are the casualties on allsides? How does Chinese investment affect Balochistan and its people's struggles?"
This is how she was described on the WorldEconomic Forum website for young global leaders: "Social entrepreneur, committed to the intersection between the liberal arts, technology and activism. Blogger, civil liberties activist… Founder and Director, PeaceNiche, a not-for-profit organization based in Karachi, Pakistan that promotes democratic discourse and conflict resolution through intellectual and cultural engagement within and beyond the premises of its multipurpose space, called The Second Floor (T2F). Has created a hub for creative expression in the chaotic, troubled port city of Karachi. A meeting place and playground for poets, writers, artists, musicians, thinkers, entrepreneurs, students and activists."