SANJIV BHATT'S PLEA TO TRAVEL ABROAD OPPOSED
Suspended IPS Officer Sanjiv Bhatt's plea with Ahmedabad District and Sessions Court seeking permission to visit UK to help his daughter settle down there for her studies, has been opposed by Amrut Vaishnani, the complaint of Jamkhambhalia custodial death case. Vaishnani had filed an affidavit in the court through his lawyer to oppose Bhatt's plea. The court has scheduled the next hearing on the plea for Tuesday.
Vaishnani's lawyer Parth Divheswar argued in the court, "Jamkhambhalia custodial death case, in which Sanjiv Bhatt and others are accused, has been delayed for the past many years. Bhatt has skipped most of the hearings in the case. If he is allowed to travel abroad, the case's hearing will be further delayed. The case has reached a crucial stage and a few of its witnesses died during trial. On these grounds, I appeal to the court to reject Bhatt's plea."
Bhatt recently told the court in his plea: "My daughter Dr Akashi Bhatt is to commence her post graduation in clinical embryology in the Department of Obstetrics and Geneaology at Oxford University on October 5. I appeal to the court to grant me permission to visit UK between August 30 and October 30 to help her settle down in the country.". Amrut Vaishnani is the brother of Prahbudas Vaishnani, the victim of Jamkhambhalia custodial death case. In the 1990 communal outbreak in Jamkhambhalia , Jamnagar, Prabhudas allegedly succumbed to police atrocities in a hospital a few days after his release from custody.
http://www.ahmedabadmirror.com/ahmedabad/others/Sanjiv-Bhatts-plea-to-travel-abroad-opposed/articleshow/48657718.cms
Former TERI Chief RK Pachauri Allowed To Travel Abroad By Delhi Court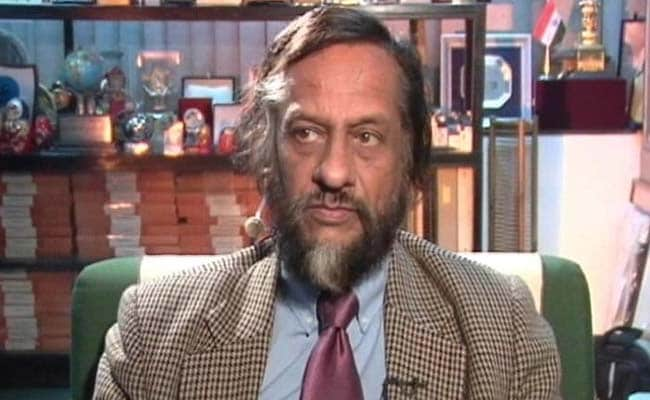 NEW DELHI: 
 Former TERI Director General RK Pachauri, accused of sexual harassment by a younger colleague, has been allowed by a Delhi court to travel abroad between August 21 and September 1 to attend a global climate meet in China and Japan.
Dr Pachauri had appealed to the court saying that the meetings are part of his occupation to "earn livelihood" and a denial to do so shall violate his constitutional right to "practise any profession, or to carry out any occupation".
Dr Pachauri said that being a world-famous scientist on global climate change, he was scheduled to deliver a lecture on a report of the Intergovernmental Panel on Climate Change or IPCC at the International Ecosystem Management Partnership in China from August 22 to 28.
"The applicant is scheduled to meet various scientists of the world and deliver lecture on the IPCC 5th assessment report which was prepared under his chairmanship," his plea said. After the meet in China, he is scheduled to attend meetings in Japan, Dr Pachauri said.
Opposing the plea, the lawyer of the woman who had accused Dr Pachauri of harassment said that since the scientist was no longer the director of TERI, he should not be allowed to attend such conferences.
Dr Pachauri's lawyers argued that he had supervised several papers being presented in the conference, hence it was important for him to attend these sessions and give talks.
The 74-year-old climate scientist had been removed as the head of his non-profit think tank, TERI, or The Energy and Research Institute of India last month after a younger colleague in February this year said he had sexually harassed her since 2013.
http://www.ndtv.com/india-news/former-teri-chief-rk-pachauri-allowed-to-travel-abroad-by-delhi-court-1208847