All India | Agencies | Updated: July 16, 2014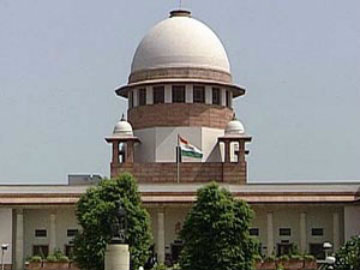 The Supreme Court of India
New Delhi:  The Supreme Court today issued notices to all states seeking their views on whether a terminally ill person can execute a living will that life support system be withdrawn if he or she reaches a vegetative state with no hope of revival.
The states have to respond to the notices within eight weeks.
An constitution bench headed by Chief Justice RM Lodha, Justice Jagdish Singh Khehar, Justice J Chelameswar, Justice AK Sikri and Justice Rohinton Fali Nariman issued the notice on a plea filed with it, saying the question of passive euthanasia (mercy killing) needs a comprehensive examination as there was no authoritative judicial pronouncement on the issue.
Prashant Bhushan appearing for 'Common Cause', an organisation which had filed the plea,  argued that it is a fundamental right to die with dignity.
Attorney General Mukul Rohatgi told the Court that the issue entirely concerns the legislature and the judiciary should not take it up.  The government also told the Court that passive euthanasia is a form of suicide which cannot be allowed.
The Court has appointed former Solicitor General TR Andhyarujina as amicus curiae to assist it in the case.
Read mor ehere – http://www.ndtv.com/article/india/supreme-court-issues-notices-to-states-on-legalizing-passive-euthanasia-559547