SC says Army cannot use 'excessive or retaliatory force' in Manipur; seeks details of 1,528 fake encounters #AFSPA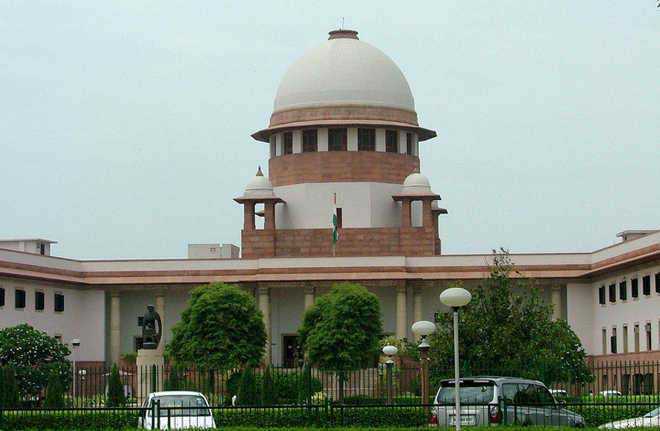 New Delhi, July 8
The Supreme court on Friday sought details of 1,528 alleged fake encounters in Manipur and said that the Indian Army cannot use 'excessive or retaliatory force'.
The top court said that the Army and paramilitary personnel cannot use 'excessive and retaliatory force' in Manipur, reported PTI.
The Court also said that it is open to Army conducting its own inquiries into the allegations of fake encounters.
The petitioners have alleged the security forces escaped action because they operated under the controversial Armed Forces (Special Powers) Act.
Meanwhile the court also agreed to examine National Human Right Commission's complaint that it has become a 'toothless tiger' and it needs more powers.
Advocate Menaka Guru, who assisted the bench, argued strongly in favour of the petitioners 'human rights organisations' and referred to a court-appointed panel in support of her arguments.
Earlier this year, Manipur police head constable Thounaojam Herojit Singh had reportedly confessed that he shot 22-year-old Chungkham Sanjit Meitei, a suspected member of the insurgent group People's Liberation Army (PLA), in a busy market area in Imphal on July 23, 2009.
Justice Hegde committee was appointed in January 2013 to hold an inquiry into alleged fake encounter killings in Manipur after a PIL was filed by families of the victims. In its report, the committee said it had found that the encounters were not genuine and that the victims did not have any criminal record. Attorney General Mukul Rohatgi, however, had told the top court that the report on the alleged 1,500 extra judicial killings should be 'rejected'.
The Justice Hegde committee was also mandated to address the larger question of the role of the state police and security forces and present a report on their functioning and make recommendations for keeping the police and security forces within the legal limits without compromising on the fight against insurgency if it was found that they violated legal bounds.
(With agency inputs)