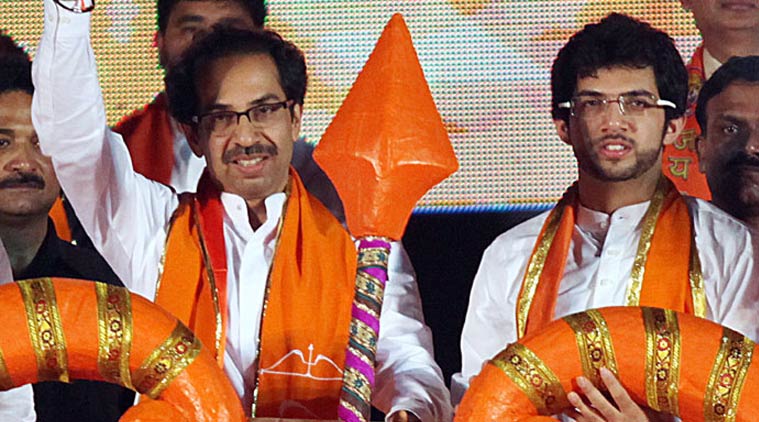 The article should be looked at from an "overall perspective" and should not be misinterpreted as being against the
Muslim community
," Neelam Gorhe said.
THE Shiv Sena said on Sunday that the voting rights of Muslims shouldbe "revoked" as the community has often been used for "vote bank politics". The controversial remark drew sharp criticism from other parties, including ally BJP.
"If Muslims are only being used.. to play politics, they can never develop. Muslims will have no future till they are used for vote bankpolitics… Balasaheb (Thackeray) had once said voting rights of Muslims shouldbe withdrawn. What he said is right," said an editorial in party mouthpiece Saamana.
Targeting the AllIndiaMajlis-e-Ittehadul-Muslimeen, the party said the Owaisi brothers were like "poisonous snakes" who spew venom to "exploit" the minority community.
Taking a dig at AIMIM leader Asaduddin Owaisi for daring Sena president Uddhav Thackeray to come to Hyderabad the editorial said, "Owaisi dares us to come to Hyderabad. But we want to ask him if Hyderabadis in Indiaor in Lahore, Karachi or Peshawar. The pride of Marathis is known in Pakistan, Afghanistan and Kandahar as well."
Condemning the remarks, seniorBJP spokesperson Madhav Bhandari said: "The IndianConstitution has given every citizen, irrespective of his/ her caste, community or religion, the right to vote. So nobody can deny anyone voting rights in this country. Those who express such views are blatantly violating the IndianConstitution. Strict action shouldbe taken against them for such remarks."
The Congress said the Sena's remarks were aimed at dividing society and inflaming passions. Party spokesperson Abhishek Singhvi said though he does not want to comment on "silly, ridiculous, ill informed and deliberately provocative" statements, "Saamana thinks it might be living in some Talibanised landand not in a secular, democratic, socialist, world's largest vibrant democracy. I think it is Saamana which has no place in a culture like ours, rather than those against whom they spread hatred."
"Those behind the remarks have no place in a culture like ours," said seniorparty leader Anand Sharma. "These observations deserve to be condemned. It is unacceptable. We are proud to be a constitutional democracy, a secular nation. We are proud of India's diversity, its pluralism. Indiabelongs to alland every citizen of this country enjoys the same fundamental rights," he said.
His party colleague Manikrao Thakre said the Sena has "displayed its bias against the Muslims."
NCP chief spokesperson Nawab Malik said, "It is not surprising, coming from the Sena which has never shown respect for any democratic norms. If they are trying to suggest that Muslims are exploited and are worried about their development they shouldsuggest five per cent reservation for the community. The party is in government."
Under attack, the Sena later sought to downplay the remarks. "What he (Sanjay Raut, editorof Saamana) meant was that Muslims are being exploited for vote bank and this will not lead to their development. He is not suggesting that their voting rights shouldbe taken away," said party MLC Neelam Gorhe.
PTI quoted Raut as saying that the editorial reflected what was stated by Bal Thackeray 15 years ago. "Neither the country nor Muslims have moved forward. This vote bankpolitics has always tried to keep the Muslims away from the mainstream…Till the timethe ownership of votebank politics will continue with some people the Muslim community will not benefit nor will they progress," he said.
http://indianexpress.com/article/india/india-others/not-against-muslim-voting-rights-but-appeasement-politics-clarifies-shiv-sena/99/