Written by 
Sushant Kulkarni
 | Kolhapur | Posted: February 16, 2015 12:02 pm | Updated: February 16, 2015 1:56 pm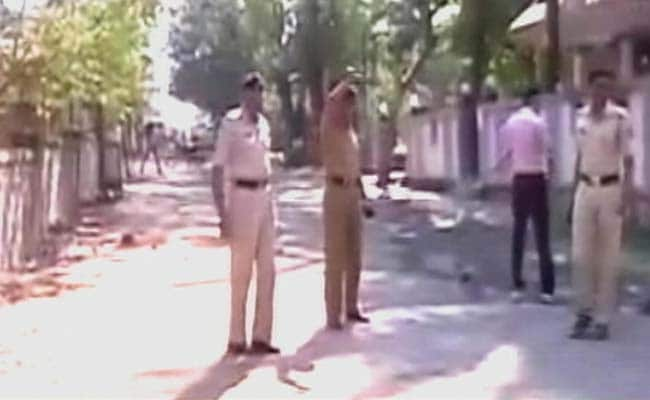 KOLHAPUR, MAHARASHTRA: 
 Veteran Left leader Govind Pansare and his wife were shot at near their home in Maharashtra's Kolhapur city this morning.
The 82-year-old lawyer, a known anti-toll tax campaigner, was on a morning walk with his wife Uma when at around 8 am, unknown attackers fired at them.
The shooters reportedly fired at least four rounds at close range before running away.
Chief Minister Devendra Fadnavis said he was "deeply shocked" and ordered a top level inquiry monitored by the state police chief.
The Pansares were taken to hospital by witnesses and are going through surgery for bullet wounds. Reports suggest two men in a bike shot at them.
The government has condemned the attack and ordered roadblocks across the state to catch the gunmen.
Mr Pansare has fought for years against the state government's decision to charge citizens for road development.
Former union minister Sharad Pawar called it an attempt to "muzzle voices" that stand for their ideology.
"It is an attack on forces that speak against extreme forces. This was clear after the death of Narendra Dabholkar," Mr Pawar said.
Mr Dabholkar, an anti-superstition activist, was shot dead in August, 2013, while he was on a morning walk near his house in Pune. The Maharashtra government had announced a reward of Rs. 10 lakh for information on his killers.
In 2010, RTI activist Satish Shetty was also killed while he was out on his morning stroll. He was allegedly stabbed by several people.
The attack on Mr Pansare is the third in this pattern.
Maharashtra Congress president Manikrao Thakre, condemning today's incident as "dastardly", said people with different ideologies had been targeted systematically in recent months.
http://www.ndtv.com/india-news/veteran-communist-leader-govind-pansare-wife-shot-at-739903