She alleged she was subjected to a "deeply predatory, misogynistic culture" and forced into an affair with a married boss.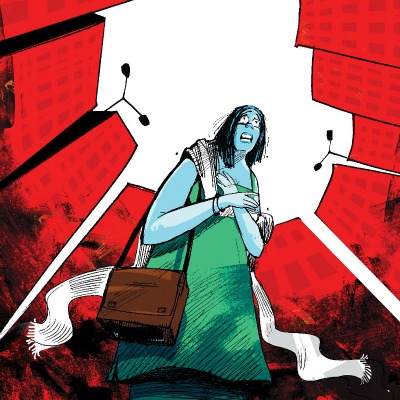 An Indian woman employee at the London office of IT major Wipro has filed a 1 million pounds compensation case of sexual discrimination, unequal pay and unfair dismissal against the firm.
She alleged she was subjected to a "deeply predatory, misogynistic culture" and forced into an affair with a married boss at the Bangalore-headquartered firm's UK division. The 39-year-old told an employment tribunal in London this week how her boss called her "a seductive dancer from Indian mythology".
"Women who are confident, capable and express their viewpoints are often called 'emotional', 'psychotic' or 'menopausal'. Women who supported women are called 'lesbians'," she said. She claimed she was manipulated into an affair with a married senior vice-president.
On one business trip to Stockholm in 2013, the 54-year-old allegedly told her the silk blouse she was wearing was "too tight" for her body type. The India-born woman said she embarked on the affair despite finding his conversation "inane" and that he suffered on occasion from a "certain body odour", the 'Daily Telegraph' reported.
The former sales and market development manager, who handled outsourcing business deals for Wipro, said she was treated like "dirty goods" after ending the affair and lodging complaints about her treatment.
She also claimed she was paid far less than male staff, earning up to 75,000 pounds per annum rather than the typical 150,000 pounds paid to male equivalents. However, Wipro refused to comment on the lawsuit.
"Wipro does not comment on its ongoing lawsuits and Wipro is committed to the principle of equal employment opportunity and provides all our employees with a work environment that is free from discrimination and harassment of any kind. Wipro is defending these allegations before the court," a statement by Wipro Ltd said.
"Following an impartial inquiry, both were relieved from the services of the company after it was established beyond reasonable doubt that they had violated the stated policy," the statement said. "Wipro takes serious objection to the scurrilous allegations made against the company and will initiate legal action to defend itself against insidious and defamatory allegations," it said.
"The company has built its business over the years by ensuring it adheres to the highest standards of integrity, fairness, and ethical corporate practices. Any transgression of these beliefs and policies are dealt with expeditiously and with the strictest action," the statement said.
http://www.dnaindia.com/india/report-sexual-harassment-case-indian-woman-employee-files-one-million-pound-case-against-wipro-2132651