Wednesday, 2 July 2014 – 1:20pm IST | Agency: DNA Webdesk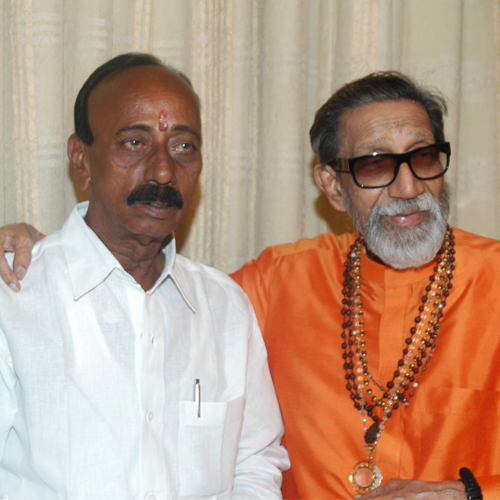 Even as Tapas Pal tendered an apology on Tuesday for his statements inciting rape against women from CPI-M in Bengal, Mumbai's own leaders grapple with male chauvinism and gender violence. City dailyMid-Day reported on Wednesday that a Shiv Sena MLA, Prakash Bala Sawant, was booked on Tuesday for threatening to "strip and thrash" an elderly woman.
However, unlike the TMC and Mamata Banerjee who came out against Pal's statements, Shiv Sena workers came out in large numbers to support Sawant.
In an ongoing fight over the redevelopment of a housing society, the MLA from Bandra East, on Monday, is believed to have allegedly told a woman, "I will strip you in front of everyone and beat you up." An FIR has been registered with the Kherwadi police station. This isn't the first such accusation against Sawant. He has been accused of similar behaviour with women on an earlier occasion.
However, following the complaint, hundreds of Shiv Sainiks gathered at the police station in agitation, the report stated.
As shocking as Prakash Bala Sawant and Tapas Pal's behaviour towards women is, it is reflective of the stock of India's deteriorating political leadership. These, among others such as Mulyam Singh Yadav and Abu Azmi, are setting dangerous precedents in violations of women's rights and dignities. Only yesterday, BJP's Goa Minister spoke out against women who wear mini skirts and go to pubs. He agreed with Sri Ram Sene Chief Pramod Muthalik, who hit the headlines after his organisation attacked people going to pubs in Mangalore in 2009.
ALSO READ: Here's why Tapas Pal's sexist and misogynist comments have no place in democratic India
Even as misogyny seems to become the standing norm for India, it is remains to be seen how the Shiv Sena chief will react to this incidence considering his own stance on women upliftment.
Read more here – http://www.dnaindia.com/india/report-shiv-sena-leader-takes-tapas-pal-s-cue-threatens-to-strip-and-thrash-elderly-woman-1999067