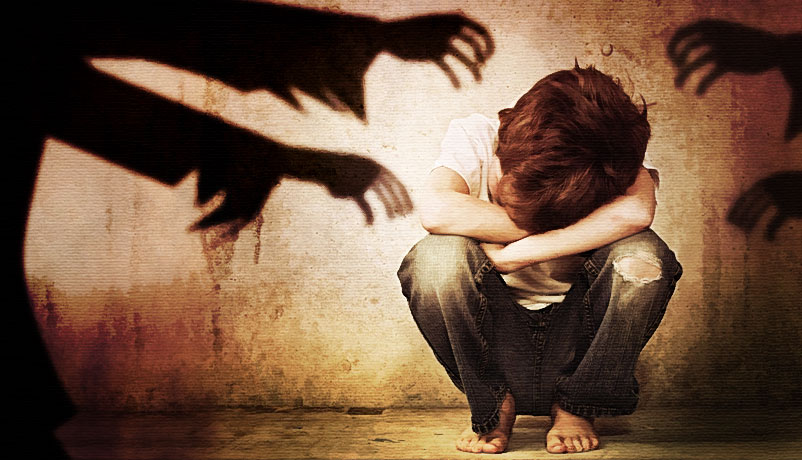 ICD/CATCH NEWS
Two minors were gangraped in Delhi last week. One, in west Delhi, was just 2 years old, while the other, in east Delhi, was 5.
A few months ago, Bangalore was hit by a number of horrific child rape cases.
However, child rapes are not a big city phenomenon. The plight of rural India, which seldom gets reported, is probably much worse.
While political leaders are indulging in a blame game, what is required is a clear policy road map, awareness and sensitisation. Clearly, these checks are missing as such cases are rising across the country.
Here is the landscape of child sex abuse (CSA) in India, the steps that are being taken taken and the challenges that lie ahead.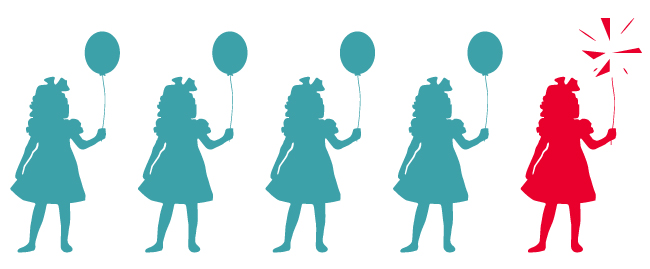 The primary consequences of CSA are physical and emotional, according to a study by Punjab Academy of Forensic Medicine & Toxicology.
Physical symptoms may include sexually transmitted diseases, yeast infections and even facing difficulty during walking or sitting.
Children who have been frequently sexually abused suffer from confusion, shame, fear, grief, anger, helplessness and even depression.
One sordid example is the case of Ruchika Girhotra, sexually abused in 1990 by a senior police officer SPS Rathore. He escaped prosecution for nearly two decades and had retired as the top cop of Haryana.
Girhotra's family was harassed by concerted campaigns, she was expelled from school and her brother was arrested many times for theft. Unable to face the humiliation, she committed suicide three years after the incident.
The number of CSA cases that were reported in 2014, according to the National Crime Records Bureau.
This is four times the number of dacoity cases in the country.
Rape was the highest form of abuse, followed by sexual harassment and 'assault on girl children with the intent to disrobe'.
This means that one CSA was registered every 30 minutes in India in 2014.
But this is the tip of the iceberg. According to a study on child abuse by the Ministry of Women and Child Development, 'most children do not report the matter to anyone'.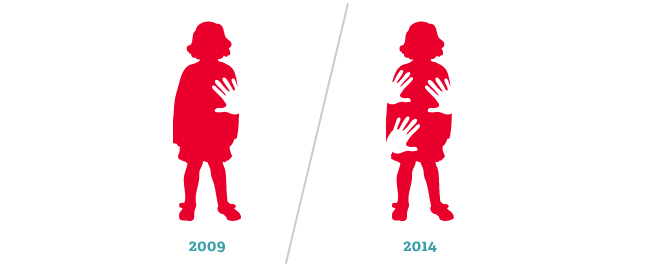 The percent increase in child rapes in India in five years, from 5,484 in 2009 to 13,766 in 2014.
More cases are getting reported due to lower social pressure and new laws like the Protection of Children from Sexual Offences Act (POCSO).
Under the POCSO Act, different forms of sexual actions (injury to vagina) are included under the ambit of rape. Earlier, only vaginal penetration was considered rape.
The number of major contradictions inherent in the POCSO Act, according to an editorial in the Indian Journal of Medical Research.
Consent: The POCSO Act is not clear on what to do if the child is against medical examination but a family member or an investigative officer insists on it.
Medical Examination: the act mandates that a female victim should be examined by a female doctor. However, section 166A of the Indian Penal Code requires the government medical officer to examine rape victim without fail and to provide emergency medical care.
Child Marriage: Though considered illegal under the Act, child marriage enjoys sanction under certain Personal Laws.
Training: The Act has no provision for training medical personnel, advocates and teachers.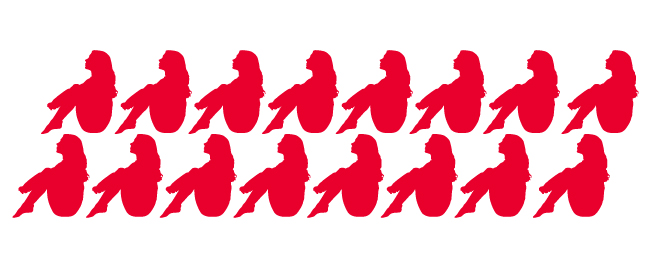 The share of women globally who have experienced sexual abuse before attaining the age of 18, according to a study by the University of Barcelona titled "Prevalence of Child Sexual Abuse in Community and Student Samples: A Meta-Analysis", which analysed 65 studies across 22 countries.
Africa had the highest prevalence of CSA (34.4%), followed by Asia (23.9%). Europe had the lowest prevalence rate (9.2%).
South Africa had the highest prevalence of CSA, both for males and females, across the globe. Among females, it was Australia..
Clearly, CSA is a global challenge that plagues everyone.
The price at which children in Kerala have sex with foreign tourists who stay at houseboats, according to a study by the Indian Institute of Social Sciences.
Due to the impoverished socio-economic conditions that prevail in many parts of India, children are often bought from poor families or kidnapped while begging and forced into sexual activities with tourists for meagre amounts," says Ranjan Bandhopadhyay, who teaches at San Jose State University, California and conducted a study on child sex tourism.
The budget allocated by the Ministry of Women and Child Development for the Integrated Child Protection Scheme (ICPS) in the last five years.
ICPS aims at protecting child rights and providing services for any emergency. It also promises community based care and counselling to victims.
On an average, Rs 335 crore is spent every year on ICPS, much lower than what the Congress and BJP spent on campaigning for contesting the 2014 general elections. It is less than the cost of one Boeing 777 airplane.
Recommendations suggested by Human Rights Watch for the Union government to strengthen the fight against CSA. These include:
Enhancing the effectiveness of POCSO.
Training medical professionals.
Asking states to establish their own commissions.
Laying down guidelines for schools.
Providing sufficient resources for the National Commission for Protection of Child Rights.
The above facts make one thing clear: India lacks the mechanism and the will to check CSA.
The only ray of hope is the fact that people have become more pro-active in reporting the crimes.
http://www.catchnews.com/india-news/shocking-a-child-is-abused-every-30-minutes-in-india-1445438073.html